Back to Locations List
Syd Hindley's Trip to India (2016)
teaching emergency medicine in india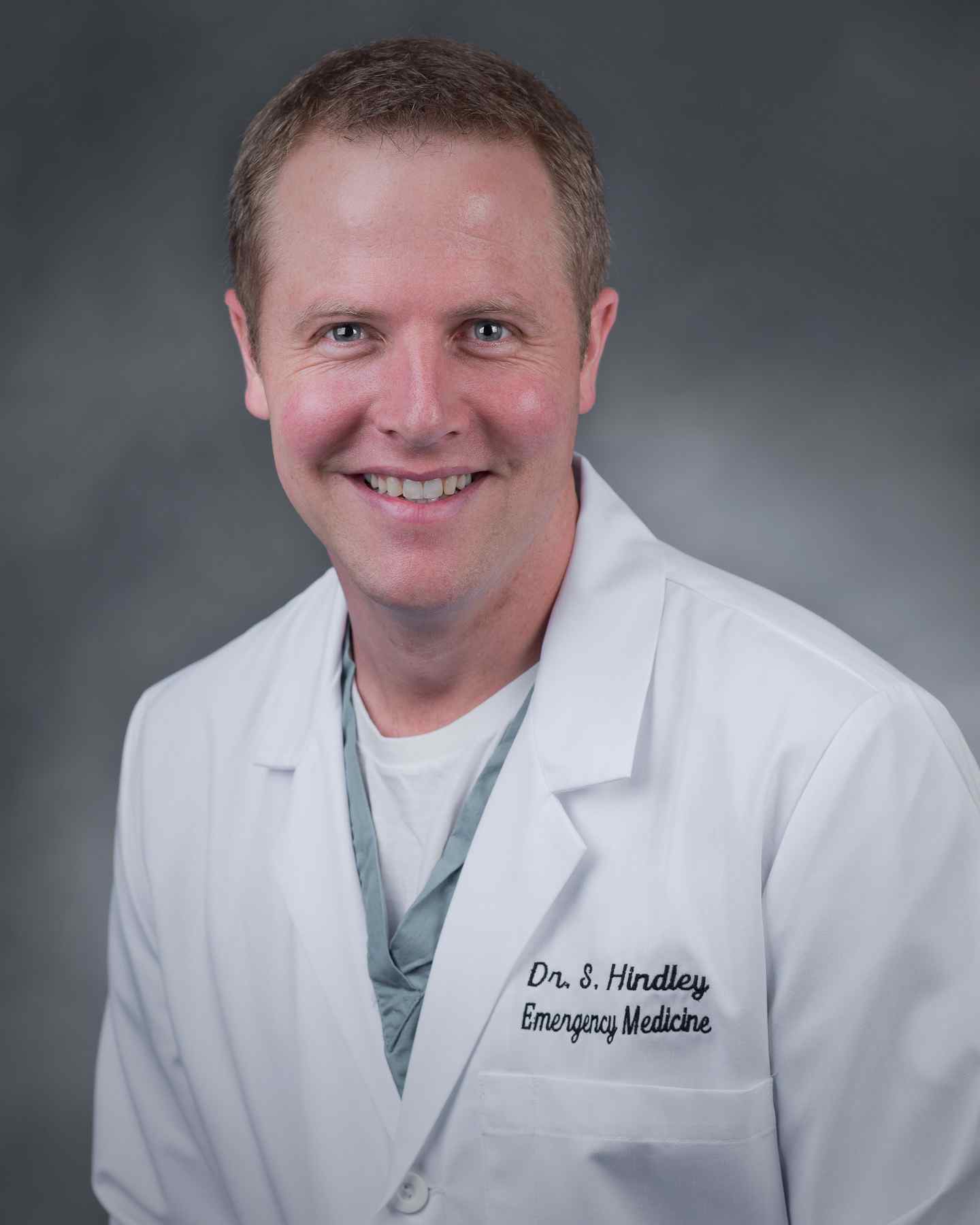 Syd Hindley, MD
Dr. Hindley is a graduate of the Palmetto Health EM residency class of 2016 and is currently an EM ultrasound fellow at Palmetto Health.
First impressions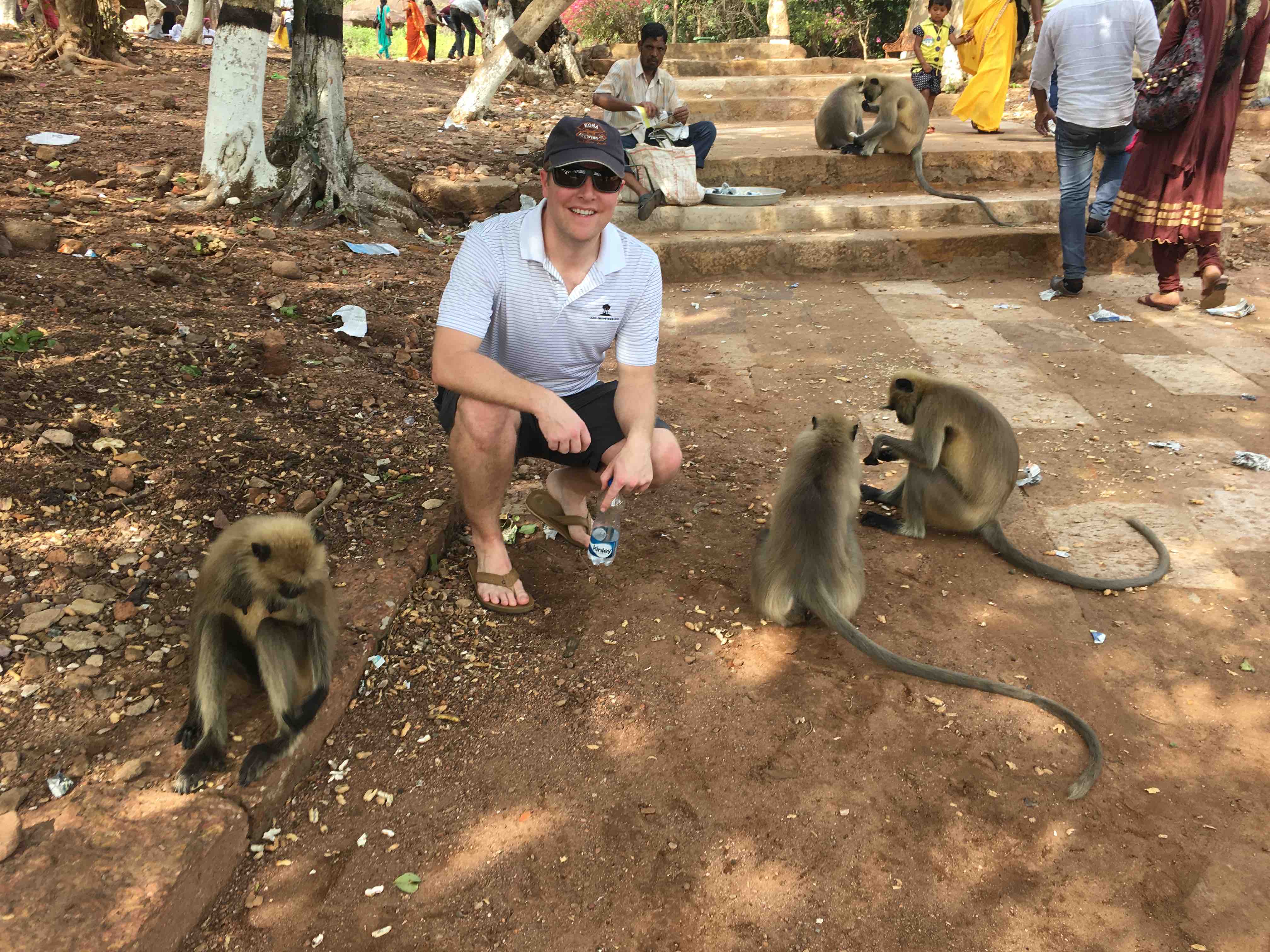 Arriving in a foreign country at 2am after a 24hour trip is likely to leave you with distorted first impressions. Going through the airport and customs are a bit of a blur. I remember getting in the wrong line...twice. And then having an immigration agent repeatedly ask me where I was staying and me saying "I don't know, it was arranged for me" (and hoping that was true). Eventually, the glazed/dazed look in my eyes must've told him that this line of questioning was futile and, rather than proceed to water-boarding as would likely have happened in the USA, he reluctantly stamped my passport allowing me to enter the country. The remainder of my trip to my first lodging was uneventful. The taxi driver spoke no English and the roads were dark and empty (which I would never be able to say again). The hostel was owned by the hospital and had a bed and a scratchy brown blanket, which was all I cared about. Oh, and more importantly it had an AC unit. I crashed.
I was awakened when the street outside my thinly-paned window came to life with a cacophony of horns, mopeds, cars, and trucks of all sizes. Did I mention horns! During my 2-week stay, I can hardly think of a time where I could not hear horns. I once tried to count 10 seconds between horn blasts and got to 3. I thought of the previous 9 months, during which my car horn had been broken, and realized I wouldn't have lasted a mile on an Indian road. Not that they are used in anger. It is sort of an ever-present reminder saying "here I am". Speeding up, honk your horn. Changing lanes, honk your horn. Approaching a slower moving vehicle, honk your horn. Heading directly at on-coming traffic, keep honking your horn. You get the picture.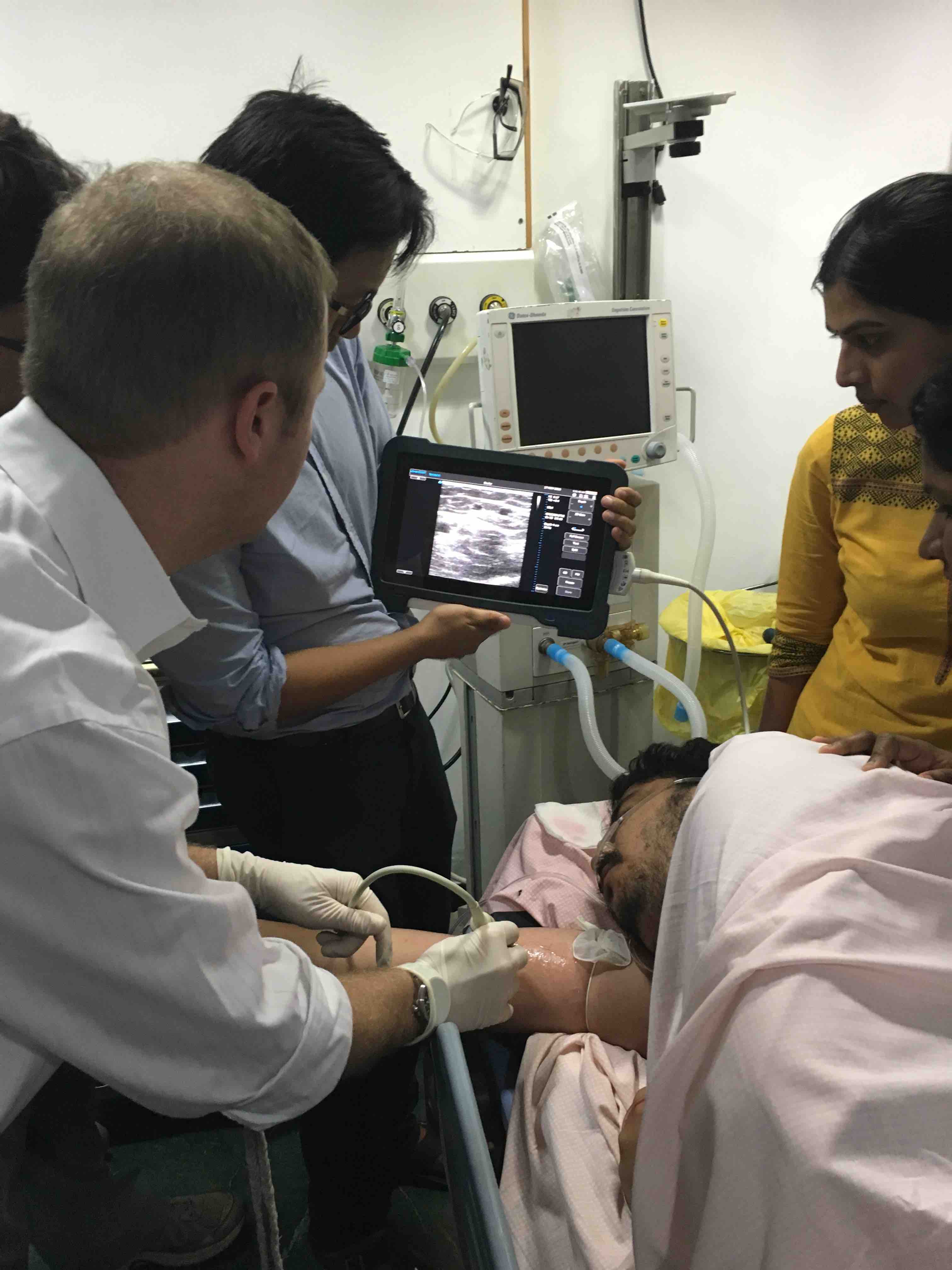 I have mentioned horns but would be remiss not to mention Indian driving. I have been in several developing countries, but this was on a whole other level. The best way I can describe it is that it is played by the rules of Calvin Ball, the game played by Calvin and Hobbes in the cartoon of the same name. Rule 1: There are no rules. Rule 2: You can never play the same way twice. Signs are completely ignored, as are lights, and lanes are merely a suggestion and can be multiplied ad lib. Traffic is made up of at least 50% motorbikes and mopeds with a large amount of auto-rickshaws. The rest is taxis, private cars, brightly painted trucks and buses of indeterminate age. At least this made riding in a car much more interesting as there was never a shortage of unusual sights. Surprisingly, after my initial shock and fear abated a little, I realized there was a comfortable and effective flow to the traffic. Speeds are much slower and, while it takes forever to get anywhere, vehicles never seemed to fully stop. I also realized that the intricacy and dexterity required to navigate Indian roads fairly effectively weeded out bad drivers. Also, it goes without saying that cows were an integral part of Indian traffic. By hierarchal order it goes Cow > 1950s bus > multi-colored truck > car > auto-rickshaw > motorbike with 4 people onboard > moped > dog. Everyone knows of the holy cow status in India but I wondered why they were just left to roam the streets. Turns out that cows are valued for their milk but as they cannot be eaten and cannot be killed because of their religious status, are just turned loose after they stop producing. They of course, cannot remain with the herd, as they would consume grass, which is an expensive resource for the owner.
Hospitals and Residents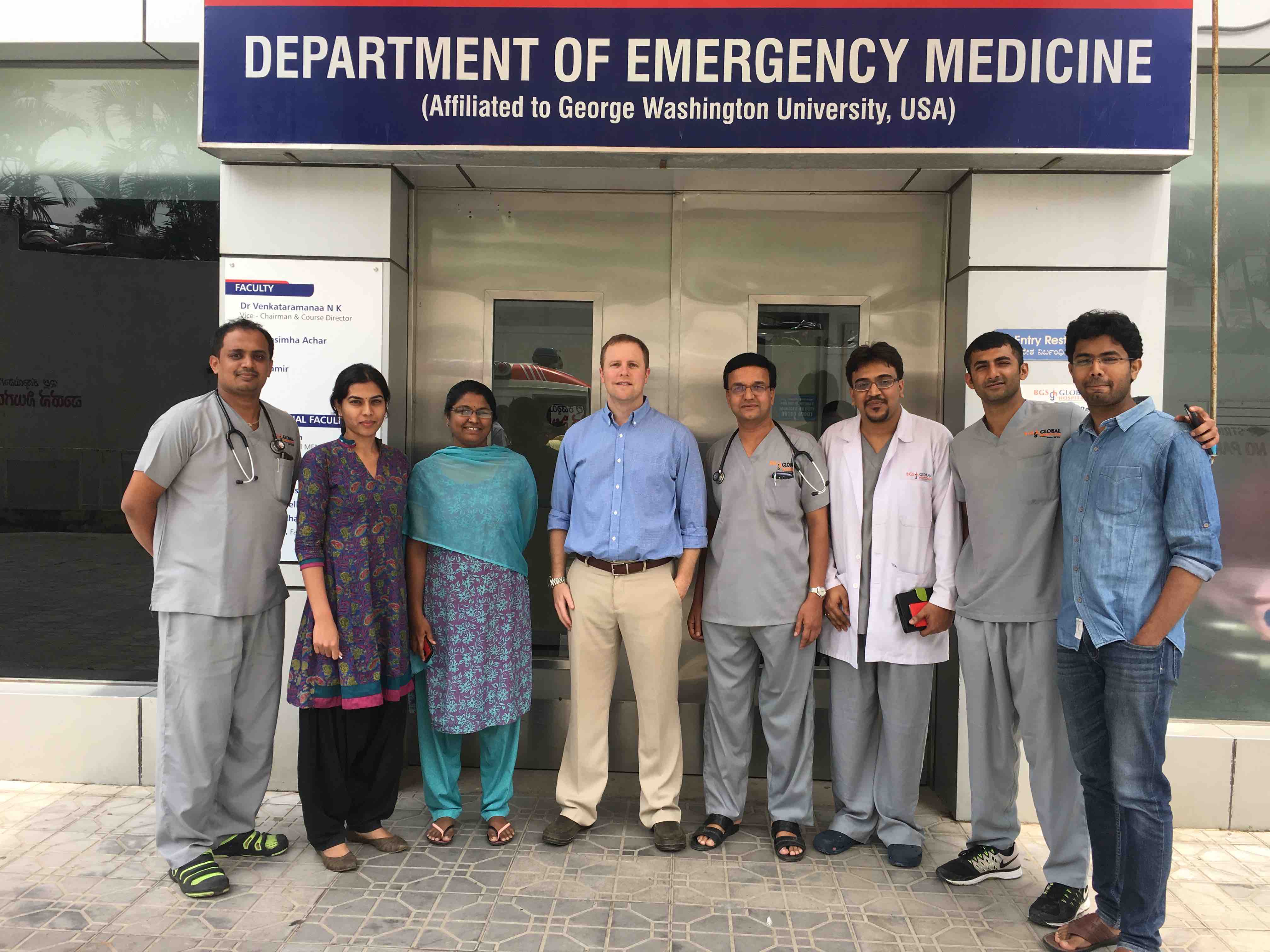 The first hospital I taught at was called BGS Global Hospital in Bengaluru (AKA Bangalore). I was immediately impressed with the size and capability of the facility. They perform liver, kidney, and other transplants there and have fairly advanced cardiothoracic and oncologic services as well. The emergency room is more utilitarian than ours but well equipped and I was happy to see a portable ultrasound and residents actively using it. Other imaging modalities such as x-ray, CT, and even MRI were also readily available, although the audible thump, thump, thump through the MRI wall belied its age. As far as volume of patients seen, it appears that the Indian system has successfully, possibly a little too successfully, managed to minimize the number of non-emergencies seen in the ED. This is partly cultural but also likely because, at least where I was, the hospitals were for-profit and unless the patient was a trauma patient, had to pay in advance for services rendered. I won't debate the pros and cons of this but it often meant that when patients arrived, they were very sick and unsurprisingly, admissions to the ICU accounted for greater than 50% of all ED visits.
The BGS global emergency medicine residency was established several years ago and has all levels of residents. The residents were very respectful, enthusiastic, and fun to be around. They were so respectful that it was at times awkward for me coming from an American background. Referring to me only as "Sir" and nodding at everything I said. I spent 6 days there covering mostly ENT and ophthalmology topics for the first three days, then branching out to general review topics. They especially enjoyed the jeopardy games and competition became quite heated. Prior to my trip I did not know how available ultrasound would be. Over my three years it has become a valuable tool for me, and in my opinion, the ideal imaging modality for developing nations. It is compact, portable, relatively inexpensive, noninvasive and, once learned, does not require the presence of a radiologist. That being said, I was excited to be able to bring a portable US machine from our residency program with me. The students were very enthusiastic to use this and we did several lectures covering eFAST, vascular access, and basic bedside echocardiography while I was there.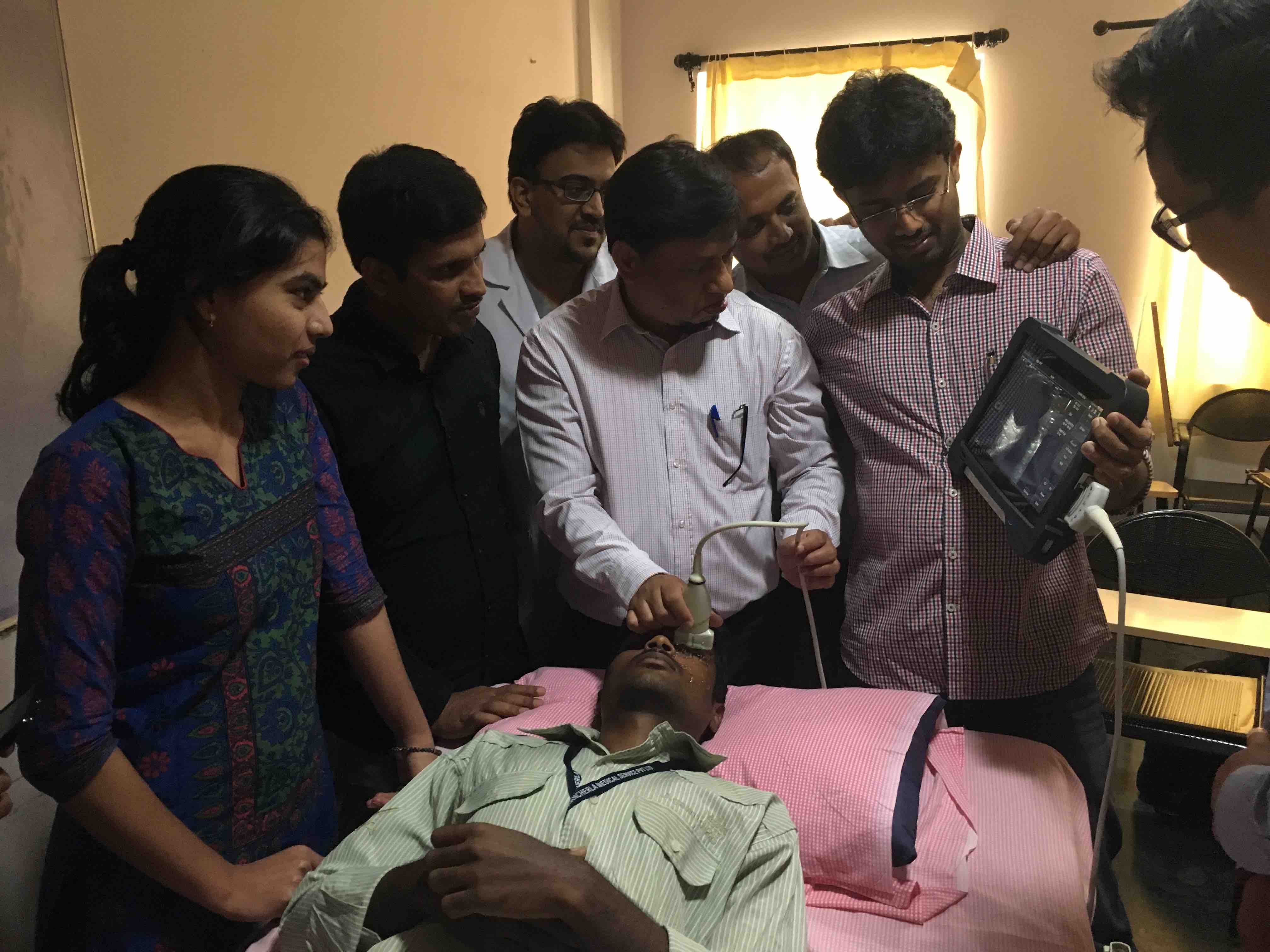 For the last five days of my trip I was in Bhubaneswar, which is on the Northeast coast of India. The hospital there is called AMRI hospital, which stands for Advanced Medical Research Institute. It is part of a larger group of hospitals located primarily in Kolkata. It was very new and very advanced. In many aspects this hospital was nicer (and cleaner) than my home facility. The residency at this facility has only been in place one year and so only had PGY1 residents. Interestingly, one had spent time as an OB/GYN resident and another as a cardiology resident. I also found out that one had completed medical school in Russia and another in China. This was actually not that uncommon in India. Once again they were eager to learn and wrote down almost every word on my PowerPoint slides. On my last day, while at lunch, we had an extensive discussion of cooking Indian food. They loved that I was so interested in this and ended up taking me to the hospital kitchen to show me different preparation methods and foods used in the dishes. Perhaps the only downside to the residency programs was that due to low emergency department volumes, the residents had not encountered the diversity of patients we get to see and had a tougher time translating book knowledge to bedside treatment.
Indian sites and culture
I had two Sundays off while there and had the chance to do some site seeing on those days. The first Sunday one of the 3rd year residents took me to Mysore, a historic city about 140 km (87 miles) from Bengaluru. Our first stop was St. Philomena's Church, a gothic cathedral inspired by the cathedral in Cologne, Germany. While amazing and architecturally beautiful, it seemed wildly out of place among the more traditional Indian buildings. It was built in the 1930's over the site of an older, much smaller church constructed for the British soldiers stationed there. Following this, we spent way too much time shopping for saris for my wife before heading to Mysore Palace. This traditional Indian palace was constructed by the Maharajas of Mysore, the Wodeyar family in 1897 after the original palace burned down. As it was Sunday, it was packed with tourists. Walking through the palace I was strangely reminded of touring the Biltmore house in Asheville. Everything about it is excessive and over the top.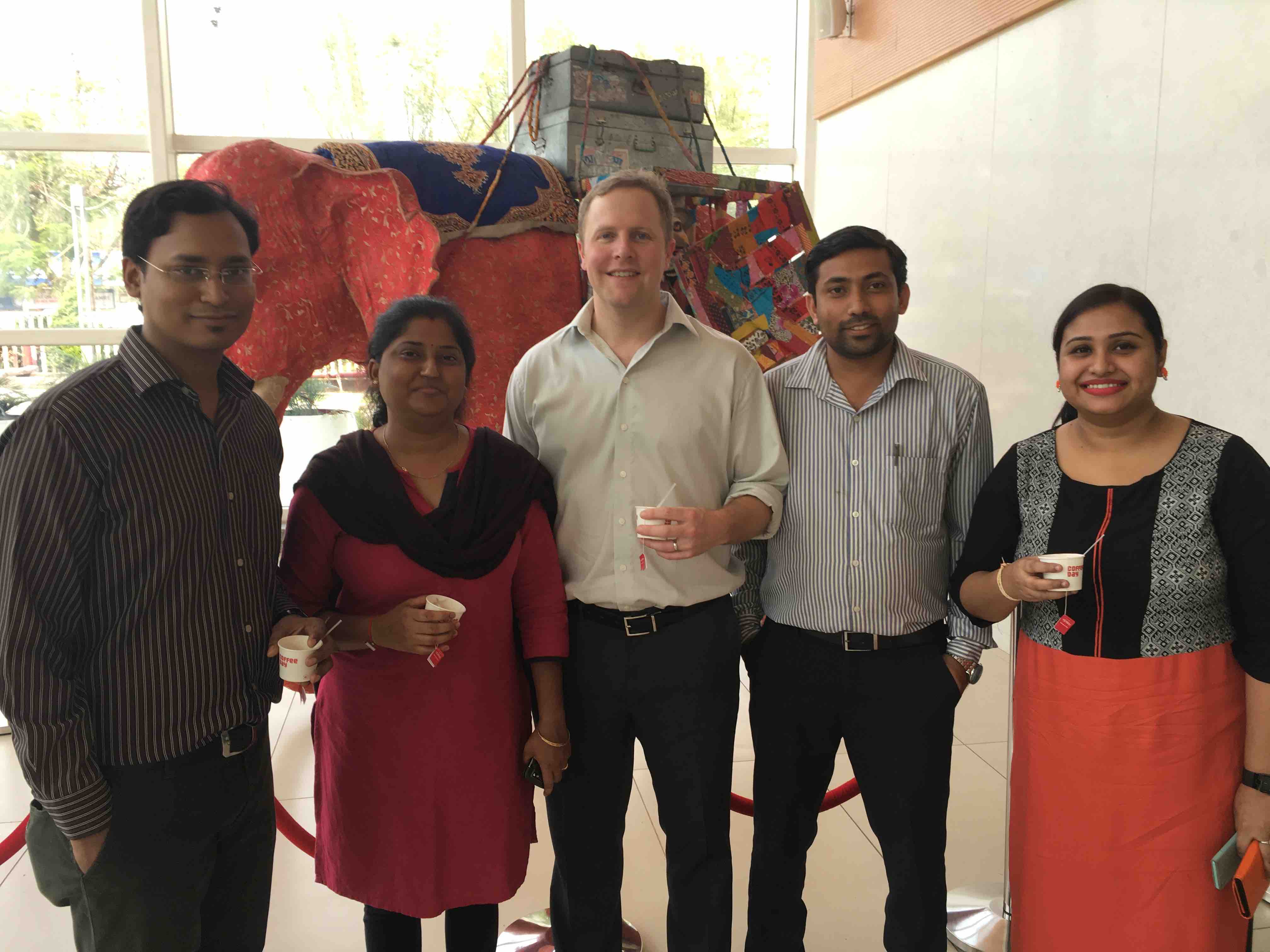 My second day trip was in Bhubaneswar and I was accompanied by the two male residents. They took me to see the Konark Sun Temple, which is a UNESCO world heritage site and also one of the seven wonders of India. It is a Hindu temple build in 1255. Although now in serious disrepair due to age and weather it is still an incredibly impressive structure. As you get closer you realize the whole outer wall is covered in carvings. And then it hits you, all the carvings are...erotic in nature. I did find it interesting that the activities portrayed were in stark contrast with what otherwise appears to be a very conservative culture. It was hard to reconcile the differences and the residents could not explain it to me. Following this, the residents took me to an Indian beach town, Puri, and we walked down the beach along with thousands of other fully clothed people, camels, and street vendors. Even in the evening, the temperature must have been well in to the 80s and the humidity much higher. Combined with a thick mist lying over the ocean, it created a very surreal environment.
Ultimately it was a very educational and rewarding trip. I had no idea what to expect, and overall, was surprised at how advanced the hospitals I visited were, although I was told this is not always the case. The attendings and residents were very friendly and welcoming. Leaving India I felt that I had not even scratched the surface of what can be done and seen there.