MEMBER
LOGIN
CONNECT
WITH US
Prisma Health Emergency
Medicine Alumni
Prisma Health Emergency
Medicine Residency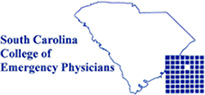 PRISMA health emergency medicine residency alumni association
We've launched a Richland EM Alumni networking page to keep up with all the latest happenings with our residents and alumni! Be sure you've joined the site. Visit at: EmergencyAlumni.com
---

Join us in uganda!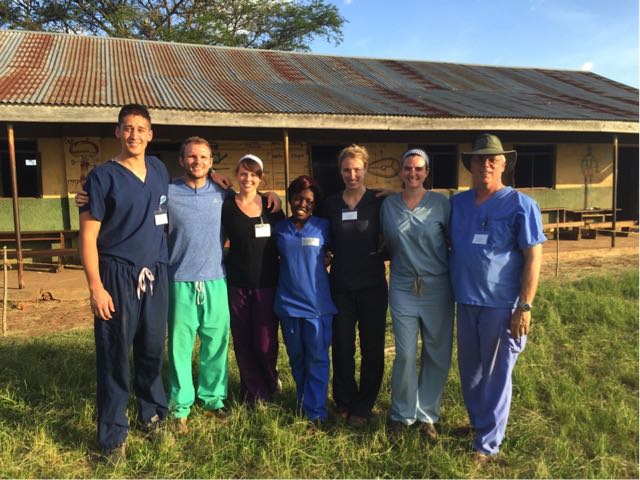 Join Prisma Health EM residents, faculty and alumni in a life-changing trip to Masindi, Uganda where you will help provide sustainable, accessible medical care for some of the world's poorest patients.
Did you know that our residency program partners with Charleston-based NGO, OneWorld Health, to improve emergency care in Uganda? Every March, Prisma Health EM residents and faculty travel to Masindi for a 10 day trip to participate in OneWorld Health's quarterly outreach clinics.
Alumni association scholarships have enabled our residents to participate in this experience for the past three years and we would love to have alumni start joining us on this trip! More information is available from OneWorld Health. You can also email Heather Brown, the program's global health director and alumni (class of 2011) at habrown23@gmail.com
Can't make it this year? Click here to support a resident's trip to Masindi!
_______________________________________________________________________________________
Congratulations dr. McMahon!

John McMahon, Jr., MD is the 2019 recipient of the N. John Steward Award. He is a graduate of the class of 1982 of the (then) Richland Memorial Hospital Emergency Medicine residency program. He is a graduate of the University of Alabama School of Medicine, and served as the Program Director of the residency program at Richland Memorial Hospital. During his career, Dr. McMahon has served in the U.S. Army and has been active on the boards of both the SCCEP and Alabama ACEP. He has been instrumental in advancing the field of EMS, particularly in the state of Alabama, through legislative efforts, the creation of Alabama's Disaster Medical Assistance Team, service on the state's medical control committee, and his multiple deployments with major disaster response efforts. Dr. McMahon's record of leadership, education, contributions to improving prehospital care, and community service have served as a shining example of selflessness to generations of physicians and other medical professionals. Congratualtions Dr. John McMahon!
The N. John Stewart Award is given annually by the alumni association in recognition of an exceptional graduate member of the PHR-EM Residency for their selfless work in academic achievement, community involvement, leadership, and/or contribution to the specialty. The award is given in honor of Dr. Stewart who graduated from the Palmetto Health EM residency program in 1984 and selflessly served as faculty in the program for over 30 years with many contributions to the residency program and Palmetto Health.
---
ANNUAL FUND DRIVE
We would like to thank you for your support! With our alumni contributions and sponsorships, we continue supporting Alumni Association efforts!
Please consider continuing to support the Palmetto Health Emergency Medicine Alumni Association in 2023. We succeed when you're part of the team! Look out for ways to support your Alumni Association!
global health sponsored by phremAA
The emergency medicine training program is committed to providing our residents with a wide array
of opportunities in global health. Since 2006, our residents and faculty have completed over 70 global healthcare missions to five continents.
Our Global Health Program Faculty includes two fellowship-trained attending physicians in addition to multiple faculty members who routinely travel abroad to provide clinical care as well as educate local healthcare personnel.
Residents are eligible for funding for global health missions through scholarships provided by the Palmetto Health Richland Emergency Medicine Alumni Association.
After each global health experience, residents present their experiences at our regularly scheduled conference as well as prepare a summary for our website. These summaries are also published by Emergency Medicine News.
CLICK HERE to see a summary of our residents' global health trips.
Residents: Download and complete the following application and email to Dr. Heather Brown.
Resident Global Health Scholarship Application
board of directors
Christopher Gainey, MD- President

Chris graduated from the University of South Carolina School of Medicine in 2012 and Prisma Health Midlands EM residency program in 2015, where he served as chief resident during his final year. Following residency, he stayed on at Palmetto Health to complete a dual fellowship in Simulation Medicine and Emergency Medical Services (EMS). He has a particular interest in medical education and now serves as the Medical Director of the Palmetto Health- USC Simulation Center. He has done a significant amount of work in the area of prehospital provider education and training. He enjoys camping, running, travel and sunny days on the beach.

Allison Harvey, MD- Treasurer

Allison is a 1995 graduate of the University of Florida School of Medicine and completed her residency at Prisma Health Midlands in 1998. She remained at Prisma Health Richland as clinical faculty after she completed her training. She has been very active in SCCEP for most of her career, serving in multiple capacities; most notably President in 2004-05 and Councilor since 2006. In 2008, she was recognized as a "Hero of Emergency Medicine" by ACEP for her work in getting medical malpractice legislation passed in South Carolina. Her interests include Wilderness Medicine, for which she was the Course Director for 14 years. In 1998, she became the director of the Sexual Assault Nurse Examiners (SANE) program at Palmetto Health. She lives in Columbia with her husband, Bob, and her two children; Erin and Sean.

Heather Brown, MD- Secretary

Heather graduated from the University of South Carolina School of Medicine in 2008 and from Prisma Health Midlands residency in 2011. After completing a two-year global health fellowship at George Washington University, she returned to Columbia in 2013 and joined Carolina Care, working at both Prisma Health Midlands and Providence Hospitals. Heather is actively involved in global health projects in India and Haiti. She serves as Co-Director of Global Health for Prisma Health Department of Emergency Medicine and the Director of the newly formed Global Health Fellowship.

Johanna Innes, MD- Member at Large

Originally from Ottawa, Canada, Jo graduated from the University of South Carolina School of Medicine in 2012, completed her EM residency at Palmetto Health in 2015, and went on to do an EMS fellowship in Buffalo, New York. She is now EMS Fellowship Director and Emergency Medicine faculty with the Jacobs School of Medicine and Biomedical Sciences and service medical director for several EMS agencies in the Buffalo-Niagara area. Her interests lie in prehospital care provider education, graduate medical education, and research in EMS/prehospital care. She has spoken on topics in EMS at the national level and serves on committees at the state, national and international level with the National Association of EMS Physicians (NAEMSP). Her spare time is spent on the hockey rink or outdoors enjoying the beautiful Buffalo weather with her partner Ian and their dog Gordie Howe.
Allison Quinn, MD- Member at Large

Allison completed medical school at the University of South Carolina School of Medicine. She completed residency training in Emergency Medicine at Prisma Health Midlands in 2019. Since completing residency, she has joined our faculty working at our Prisma Health Baptist and Prisma Health Baptist Parkridge campuses as well as MUSC Columbia.

Daniel Baker, MD- Member at Large

Daniel graduated from the Medical University of South Carolina and completed EM residency training in 2019 at Prisma Health Midlands. He then completed Global Health fellowship training in 2021 and joined the faculty at Prisma Health Midlands. He is the Assitant Clerkship Director for medical student education.

Danielle Price, DO- Resident Board Member

Danielle is a member of the Prisma Health Richland residency class of 2024. She completed medical school at Edward Via College of Osteopathic Medicine- Virginia.