Back to Locations List
Chris Stodard & Steve Tanner's Trip to Nepal
CHRIS STODARD & STEVE TANNER IN NEPAL - april 2014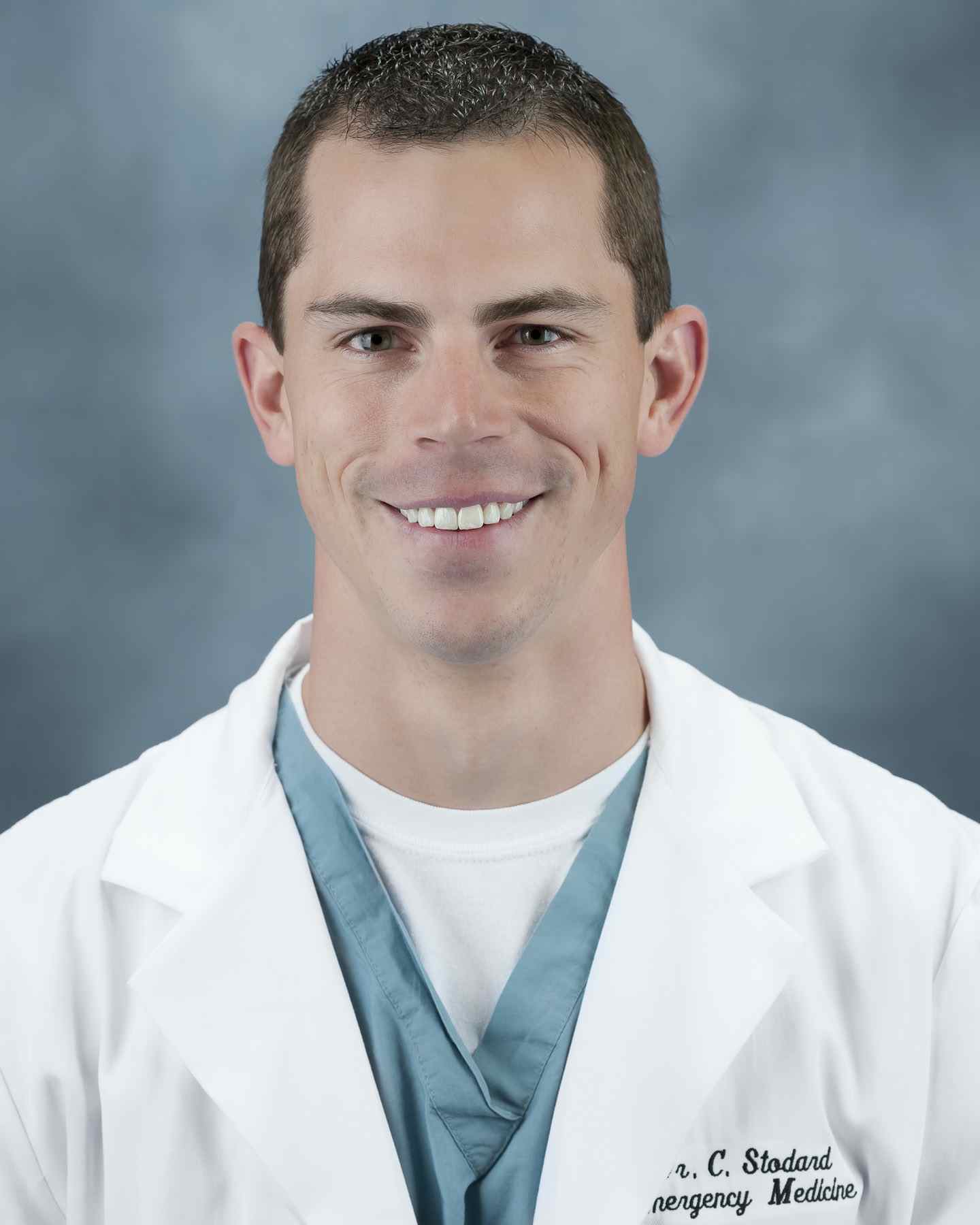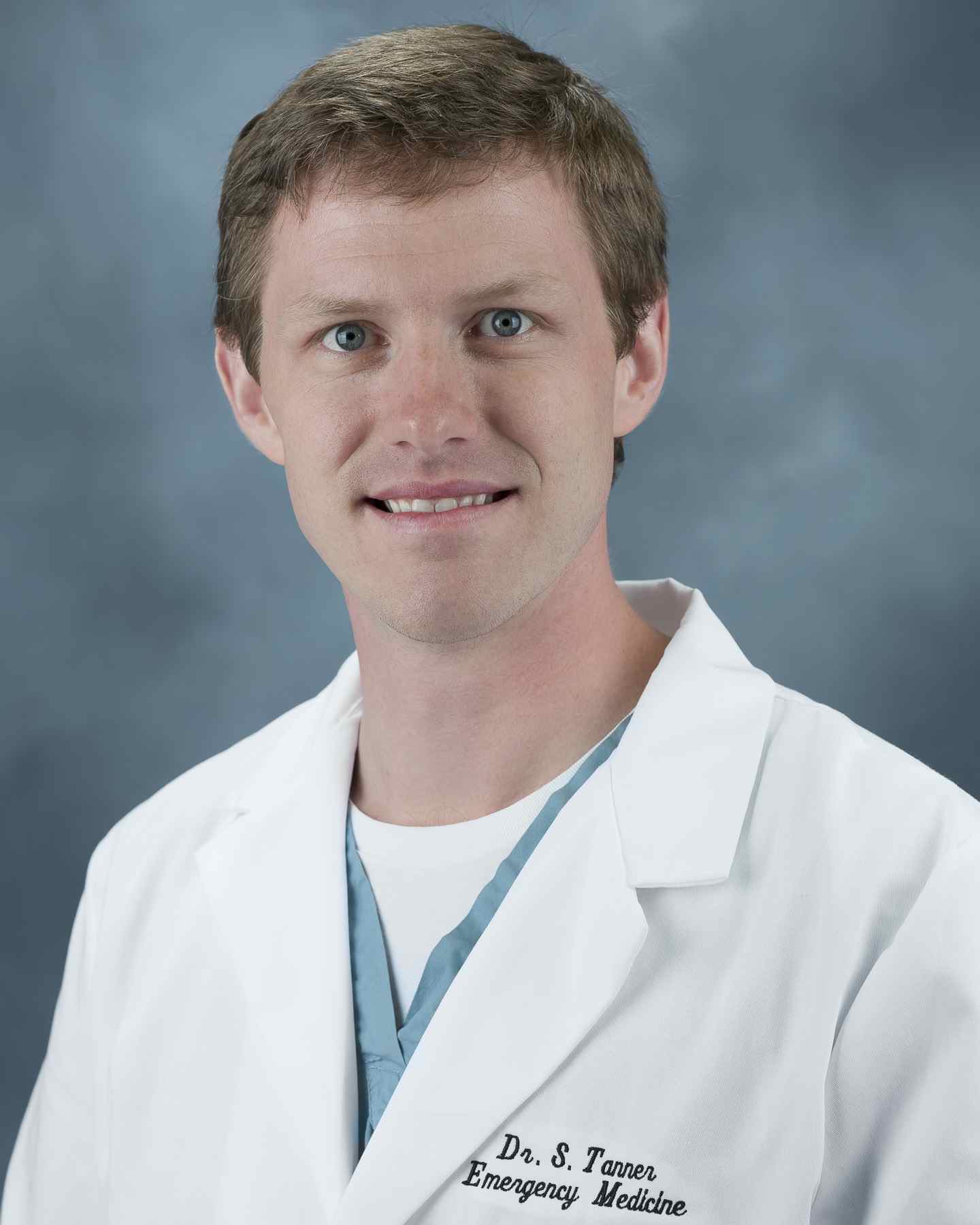 Dr. Stodard and Dr. Tanner are members of the 2014 graduating class in emergency medicine at Palmetto Health Richland.
SPONSOR: HIMILAYAN HEALTHCARE, INC.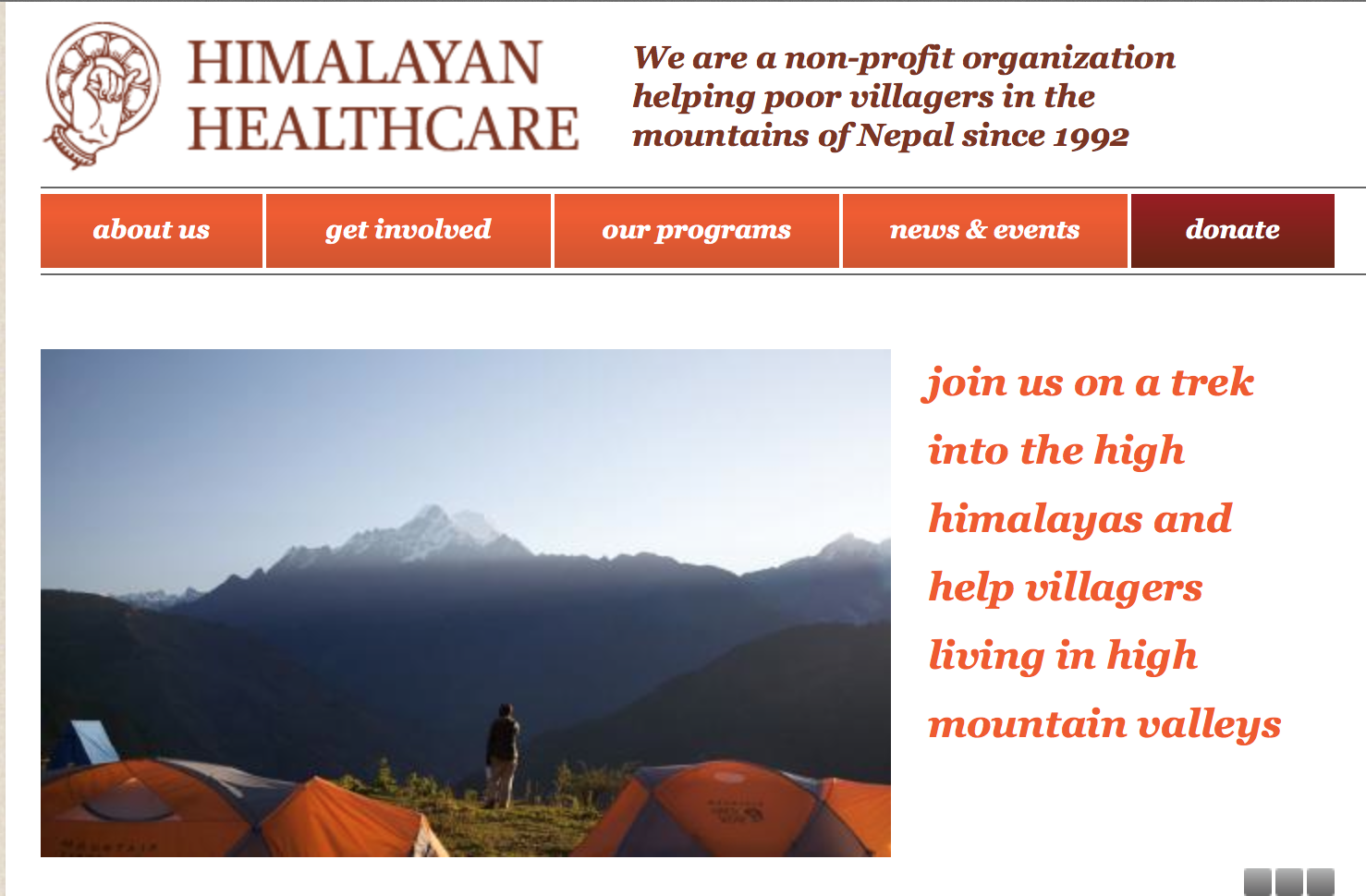 3/23. Drove to Atlanta and began our trip to Nepal. Many legs of the journey to get there. I'm sure it will be well worth it.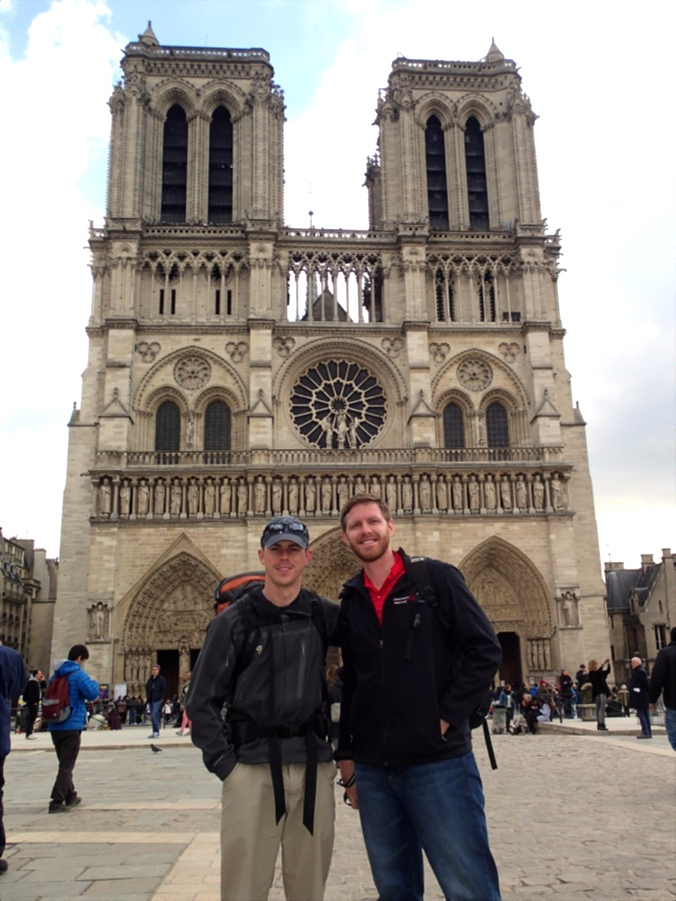 3/24. After a long plane flight, without much sleep we hit the streets of Paris after a short ride in the metro. We made it to many important landmarks like Notre Dame, the louvre, Arc de Triumph, and the Eiffel Tower. Lots of walking. 11 miles to be exact. We had a blast. We made it back to the airport with time to spare and began our next phase with Etihad (terrorist) airlines.
3/25. Arrived to Abu Dhabi. Unfortunately learned that my dad had a heart attack right after I left. Navigated the airport to get on our flight to Nepal. Once in Nepal we made our way through customs and got our visa. Our hotel had comfortable amenities and was nice compared to our local surroundings. It was also a welcomed change from trying to rest and sleep in a plane. Showers were amazing, followed by a good dinner and a long nights sleep.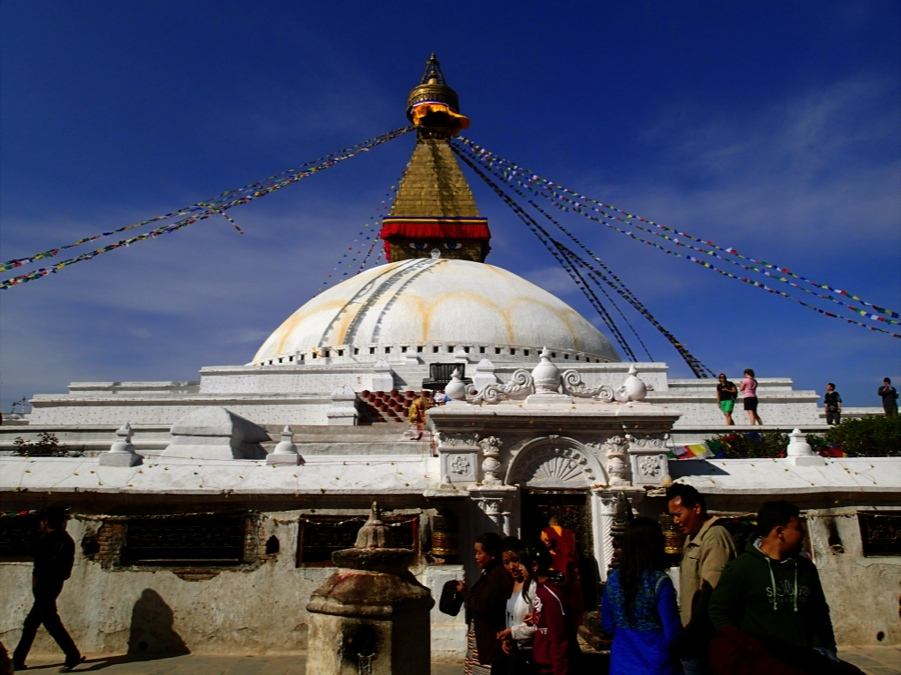 3/26 We awoke and had breakfast at the hotel. We took it easy for the first part of the day, reading and trying to plan our time in Nepal. After lunch we left and traveled to Boudha Stupa, a Buddhist temple, and Pashupati, a Hindu equivalent of Mecca. We learned about some of the local practices and saw body-burning ceremonies.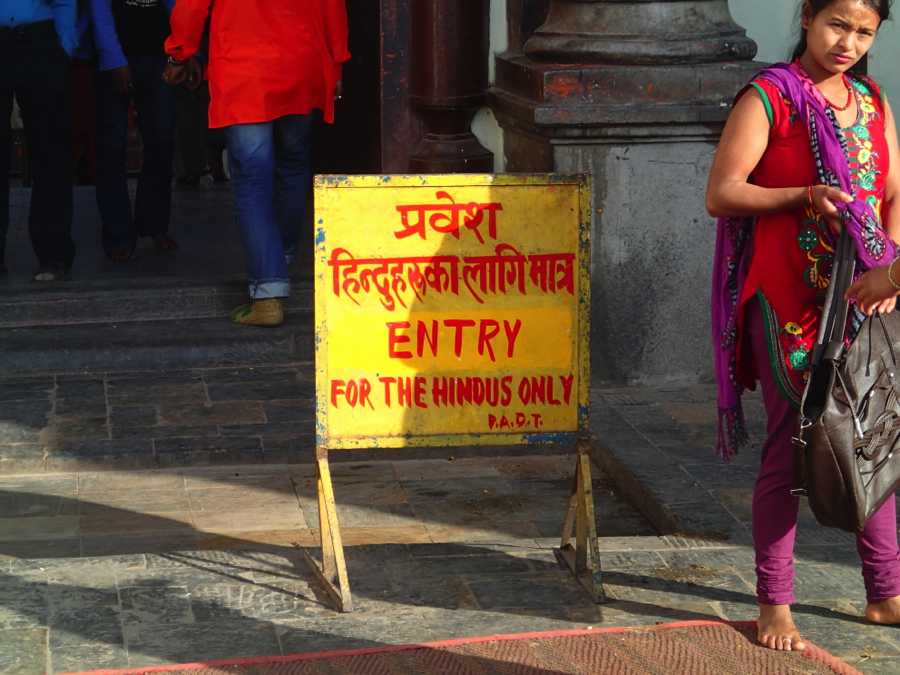 3/27. We walked down to the Patan Durbar Square to check out some local markets. There are these local ponds that are very dirty and have lots of mud, algae, and trash in them. Unfortunately people must bath in there, if poor, some people catch fish in there, and some people wash laundry in there. After seeing these sights we decided to hit up a local cooking class to see and learn about local practices and food. We learned some Nepalese sting and learned how to make traditional dishes. Overall an enjoyable experience, but I worry that I may have consumed some water while cooking and cleaning there. I hope that I will not regret this later.
3/28 We woke early to take a mountain flight to see Everest. It was breath taking. We then went to the city Bhaktapur. We saw local Tanka artists, instructed about the healing properties of signing bowls, and learned about the local temples.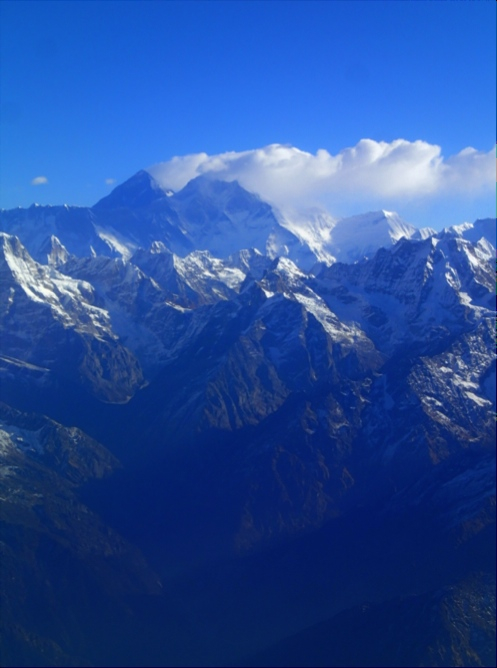 3/29 Today was a recovery day. The cooking class did me in. I have learned my lesson and will stay away from food which may be suspect. It is good to sit around and do nothing. Especially when the trek looms so close and I'm not feeling 100%.
3/30. Sick day again. I'm feeling much better but Chris is still struggling. Reading is fun. Lol. Enjoying the hotel compound.
3/31. Today is tour day if Nepal. We started at 10 to the trekking office for our permits and then began to see parts of Nepal that we had reserved for today like monkey temple and Thamal square. The later half of the day we took easy so as to not have to exhaust ourselves for the trek.
4/1. Today is travel day. We had a long and winding trip up and down through mountains and different providences if Nepal. We stopped to stretch out leg and take pics at multiple check points. We were driving for approximately 10 hours. Once we got to our destination, it was well worth it. We had a view of Langtang mountain. We made camp and had the first taste of what this trip is truly like. It also caused me to question whether or not I am ready for this trip. I got tired walking up a small hill. Ohh geez!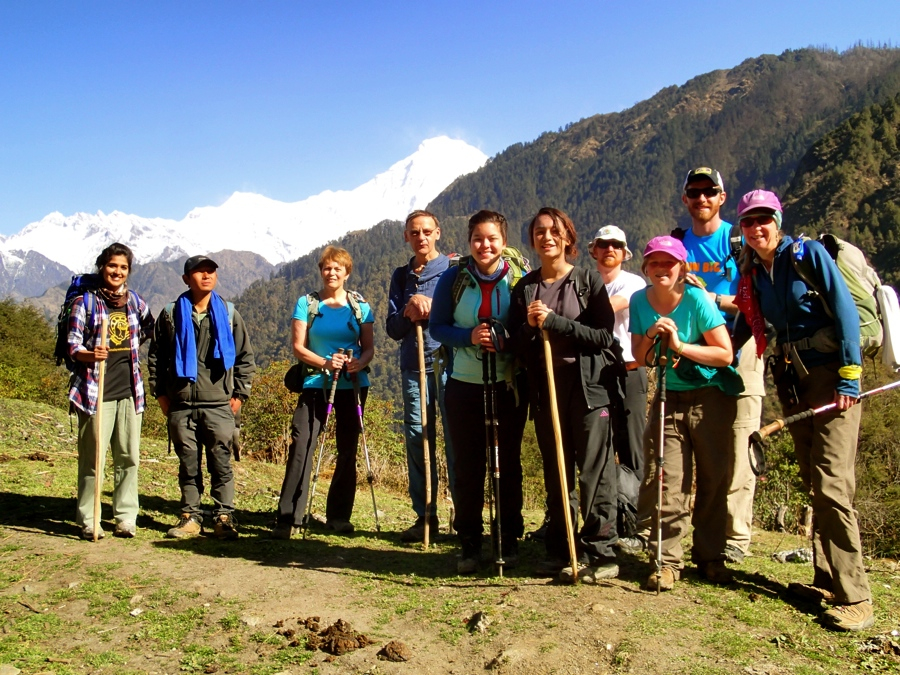 4/2. It's the first day of actual hiking. We woke up at 5:45 and started our say with a hot bowl of warm water for washing and had breakfast at 7 while the crew broke down camp. We went through beautiful country. A forest fire ripped through 1.5 years ago and now rhododendron, the Nepali country plant, is growing everywhere where the mighty pines used to be. We ate lunch several hours into the trip and then made it to high pass number one12800 feet. We then descended to 10600 feet to camp in a village where is was cold and snowing. The people here are very accommodating and strong. They hike with 100kg on there head in flip flops through snow. Omg. Dinner was quick and bed soon called.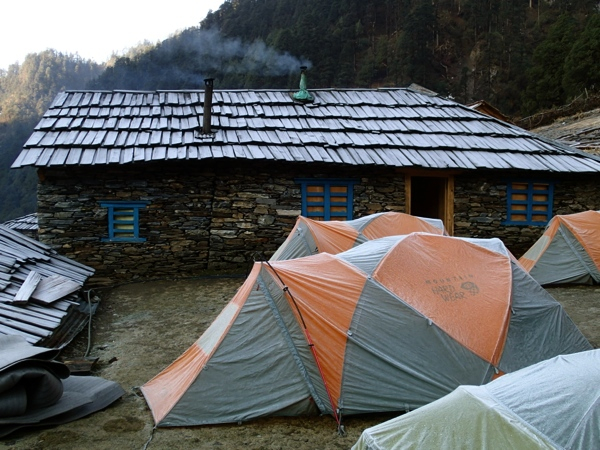 4/3. Morning was crisp with frost everywhere. We had to leave camp while the weather was clear. We started climbing but the weather turned worse. It started to snow and would snow throughout the descent after the high pass. Lunch was in a makeshift house. We had a fire to try and dry ourselves. We summited around 1 at 13600. The descent was more treacherous than the ascent. It was steep. Rocky in some areas while muddy and slushy in others. Camp was nice and spread out. I tried to grab a tent farther away from the lavatory tents to avoid the smells. Dinner was jovial and we told our fun medical stories. The day was long and we made it to bed quickly.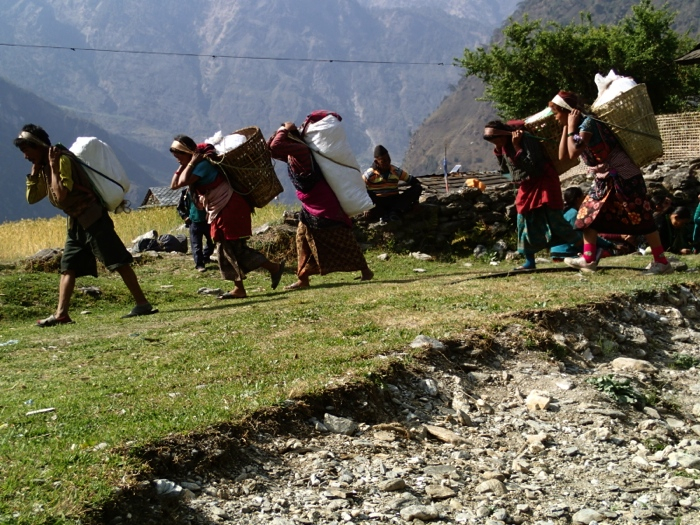 4/4. We woke to a chilly day and had breakfast outside by the fire and started our descent down the mountain to warmer temperatures. We trekked through some of our porters villages and it was warming to see their families faces as we were coming through. We ate lunch down in a gorge by the river. After lunch we had a short trek back up to the village where we will hold our clinic. When we entered the village we were greeted with a welcome sign, a red dot (teeka), and a flower necklace. The whole village clapped and was excited to see us. We settled in and had our orientation to the next few days to come.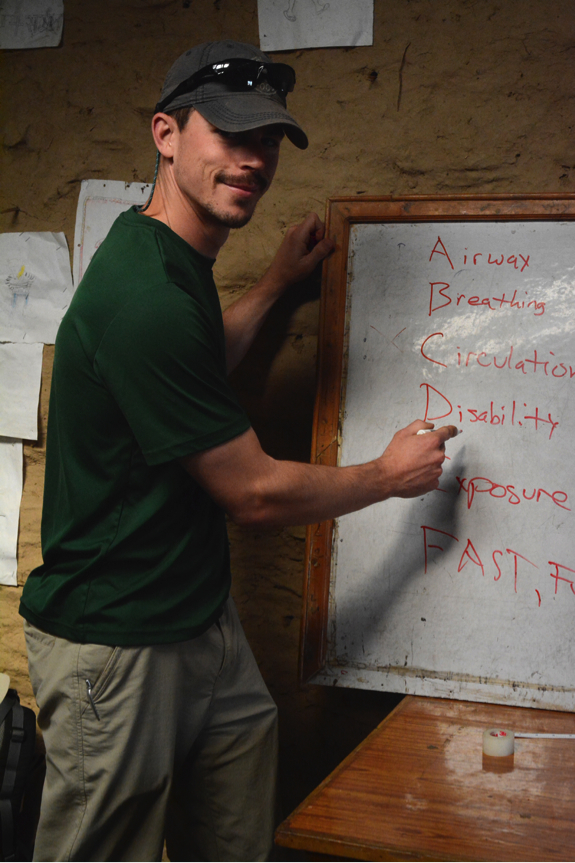 4/5. Today is the first day if camp and clinic. We started the day off with lecture to the local healthcare workers then set our sights taking care of patients. They were already lining up 2 hours before we opened our doors. The villagers have not had access to this type of health care in over a year. The most rewarding patient that we saw today was a febrile seizure. The mom was panicking but felt much better and was thanking us after we were done. Multiple patients had musculoskeletal complaints, and upper respiratory symptoms. We treated all GI complaints with antibiotics. We have had large groin abscesses, a mouth cancer, and an old ruptured globe.
4/6. Another day of clinic. Likely we will see a lot more of the same. We will see what the future holds. Clinic yielded many cases if gastritis and eye complaints. A dental abscess was the highlight of my day. We did work with local Nepali doctors to teach then how to do dental blocks. After clinic we had a local celebration with song and dance around a fire. We introduced s'mores to the locals.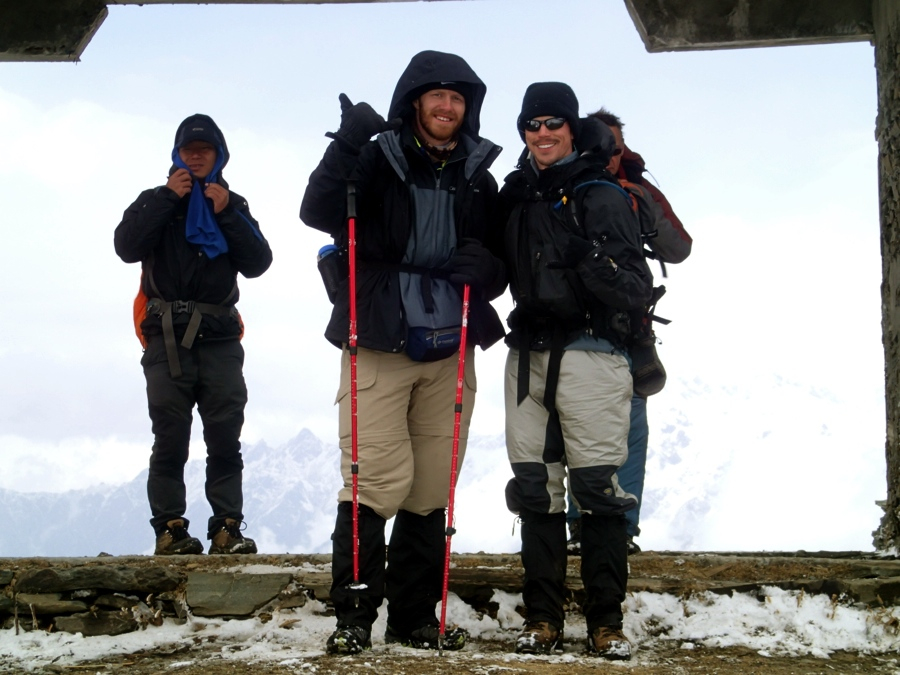 4/7. We started the morning with a trauma lecture. Everyday before clinic starts with a lecture and today was our day to go over primary surveys and quick interventions to help stabilize the patient. Other lectures have been ENT, ortho and OB. We had another half day of clinic and then began our trek to the next village. We were stopped halfway by another village who wanted to celebrate all the good that HHC has done for them. However it delayed us over 1.5 hours and we were then caught in a rainstorm and everything got soaked. Luckily when we got to camp tents were set up so that I could get my things in and try to dry them off as much as possible. We camped by a large river with a suspension bridge over it. We walked down to the cool waters and just enjoyed the scenery.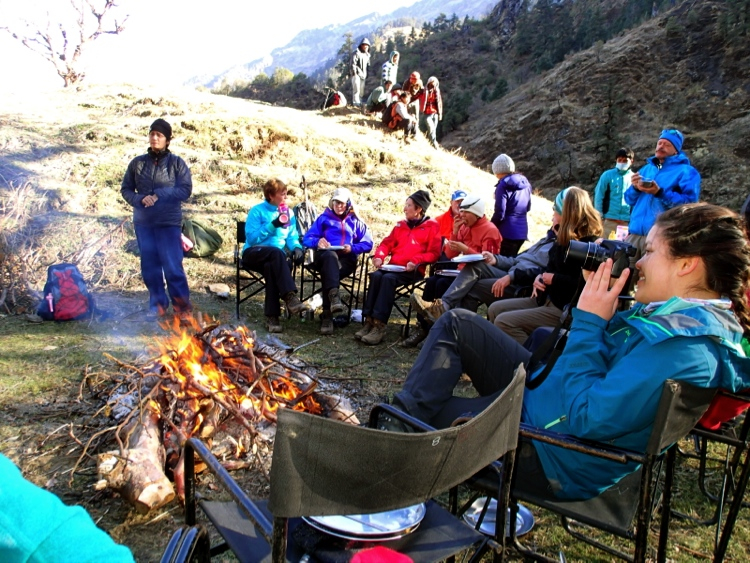 4/8. We woke up and began our trek in the AM heading over the gorge. We had a half day hike and then set up for clinic again. We started seeing more of the same things. Gastritis, gastritis, gastritis. I did have an interesting case of epididymitis and meningitis. We settled into camp and got showers again.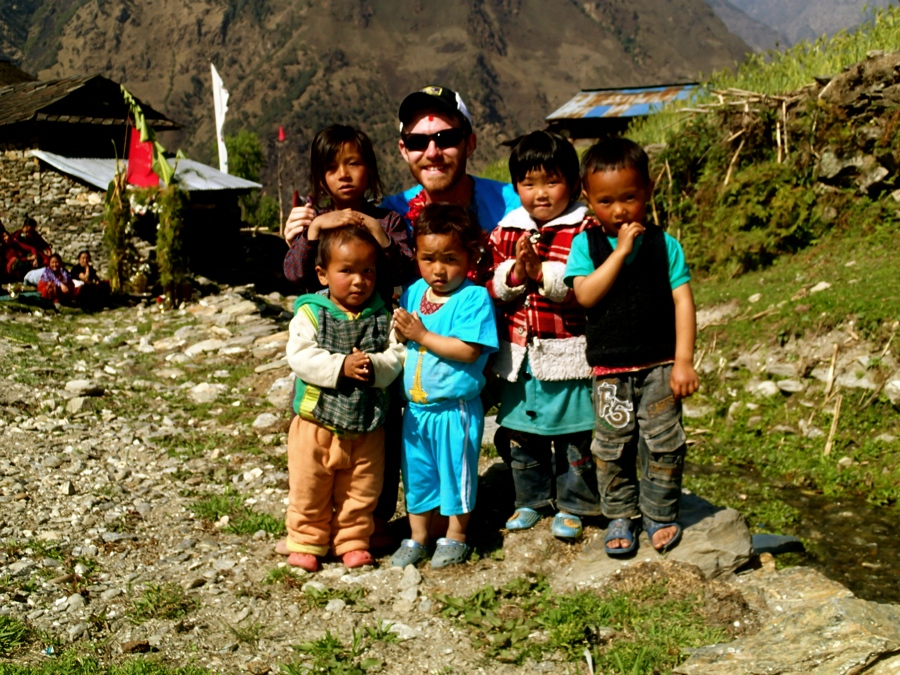 4/9. This was a full day of clinic. It was very busy. There were not very diverse, more if the same. The day was capped off with beer and rum punch. There was also a festival here with lots of dancing again. This has been a long trip with full days of clinic. The pace is much faster than at home but the severity is less and we are providing only basic care. Overall the experience has been very rewarding.
4/10. Half day and last day if clinic. We then set off on our trek to go back the way we came. Not as bad this time. The trek was gorgeous through some local jungle as well.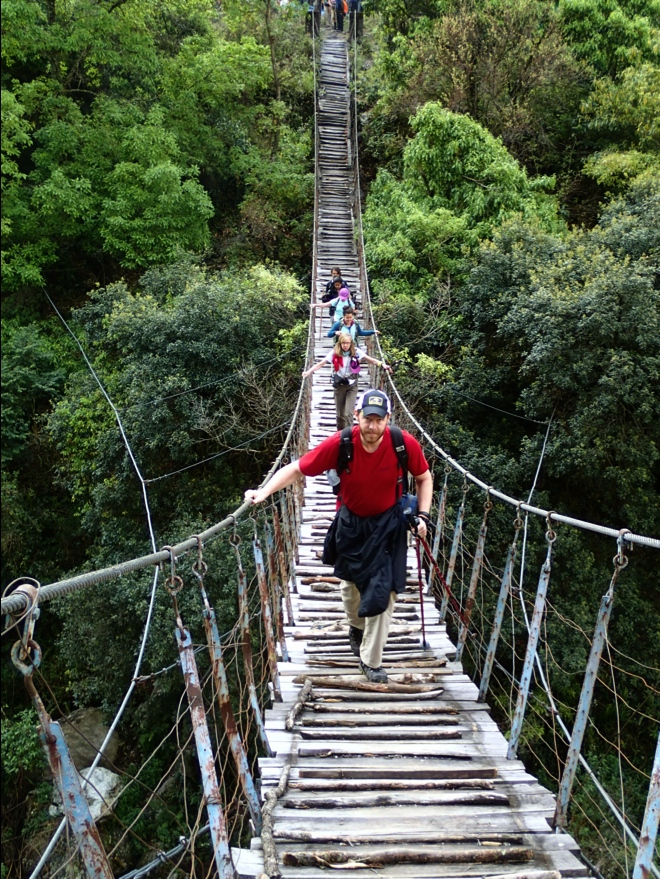 4/11. We had a long day of trekking. We stopped for lunch in a local village. Our trek concluded with a stop near a river and everyone took a dip regardless of clothes. It was the perfect end to a long trek.
4/12. A long drive back to Kathmandu. Nothing overly exciting. Just a lot of whiplash from riding in the back of the 4x4 down the mountain.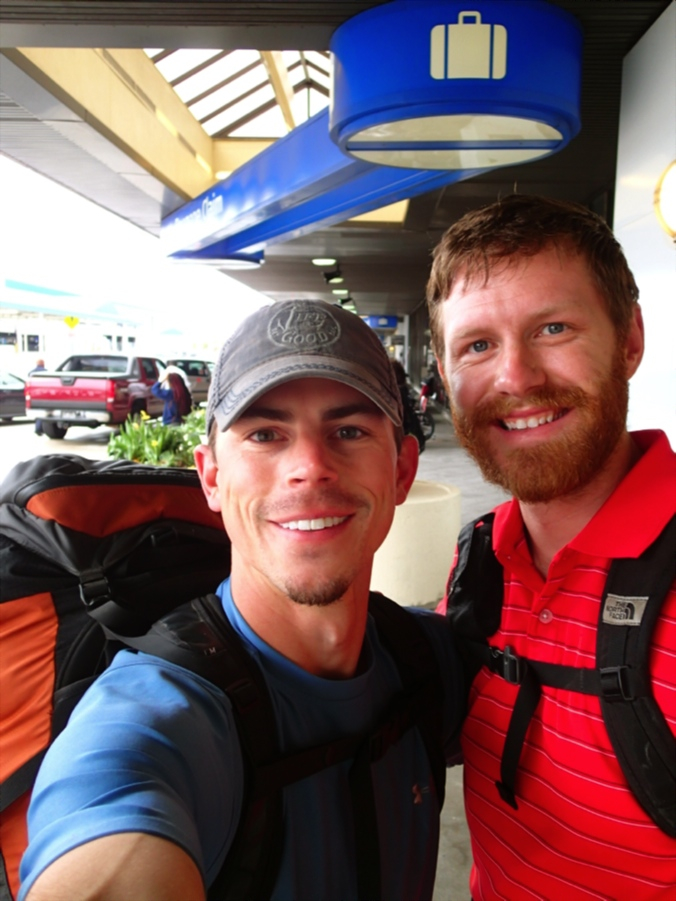 Back in the states. Never thought I'd be so glad to see the Atlanta airport!