MEMBER
LOGIN
CONNECT
WITH US
Prisma Health Emergency
Medicine Alumni
Prisma Health Emergency
Medicine Residency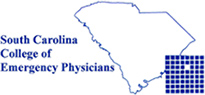 Alumni Family and Career Updates
Please send personal (marriages, births) and career (job changes, moves, promotions) updates to Sherry Allen (sherry.allen@prismahealth.org). We will continuously update this Alumni News page to keep everyone connected.
Check out this UofSC article featuring Dr. Lesley Osborn (c/o 2016): Alumna takes flight to save patients
Check out this video interview with Dr. John Wood (c/o 2007): Interview with Dr. John Wood
BENEFITS
From Jeff Martin (c/o 2013): I've created a site for online ACLS, PALS, and BLS training. I realize many cannot use online courses. If you are allowed to take online recertification courses, I encourage you to visit my site. Use "richland" as a coupon code to get the ACLS and PALS courses at a huge discount. I have also pledged to give part of your tuition back to the Palmetto EM Alumni Fund. Feel free to pass the code along to others. Thanks for your support.