MEMBER
LOGIN
CONNECT
WITH US
Prisma Health Emergency
Medicine Alumni
Prisma Health Emergency
Medicine Residency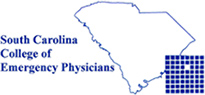 donate to the alumni association
The Alumni Association is very active in supporting professional networking and development for our alumni as well as supporting some core experiences for our residency program, namely global health and international medical missions. If you are not already involved, it is important for you to become an active member of the alumni association now to maintain the quality of training we enjoyed during our time at Richland.
Our current annual fund-raising goal is $20,000 per year. Please consider a donation to the association. Your contribution will provide the ability for the program to continue it's strong tradition of an education well beyond what other program's are able to provide in terms of developing graduates who are prepared to be well-rounded, globally-minded, and successful in their lives and careers.
all donations are tax deductible
You can donate online through our Richland EM Alumni networking page: EmergencyAlumni.com.
Send checks to:
Allison Harvey, MD
Treasurer, PH Emergency Medicine Alumni Association
Department of Emergency Medicine
Prisma Health Richland
14 Medical Park Dr. Suite #350
Columbia, SC 29203
803-434-3790 (Sherry Allen)
allisonharvey@me.com