Back to Locations List
Josh Skaggs Samoa Rotation - July 2012
JOSHUA SKAGGS, MD - CLASS OF 2013
SAMOA, JULY 2012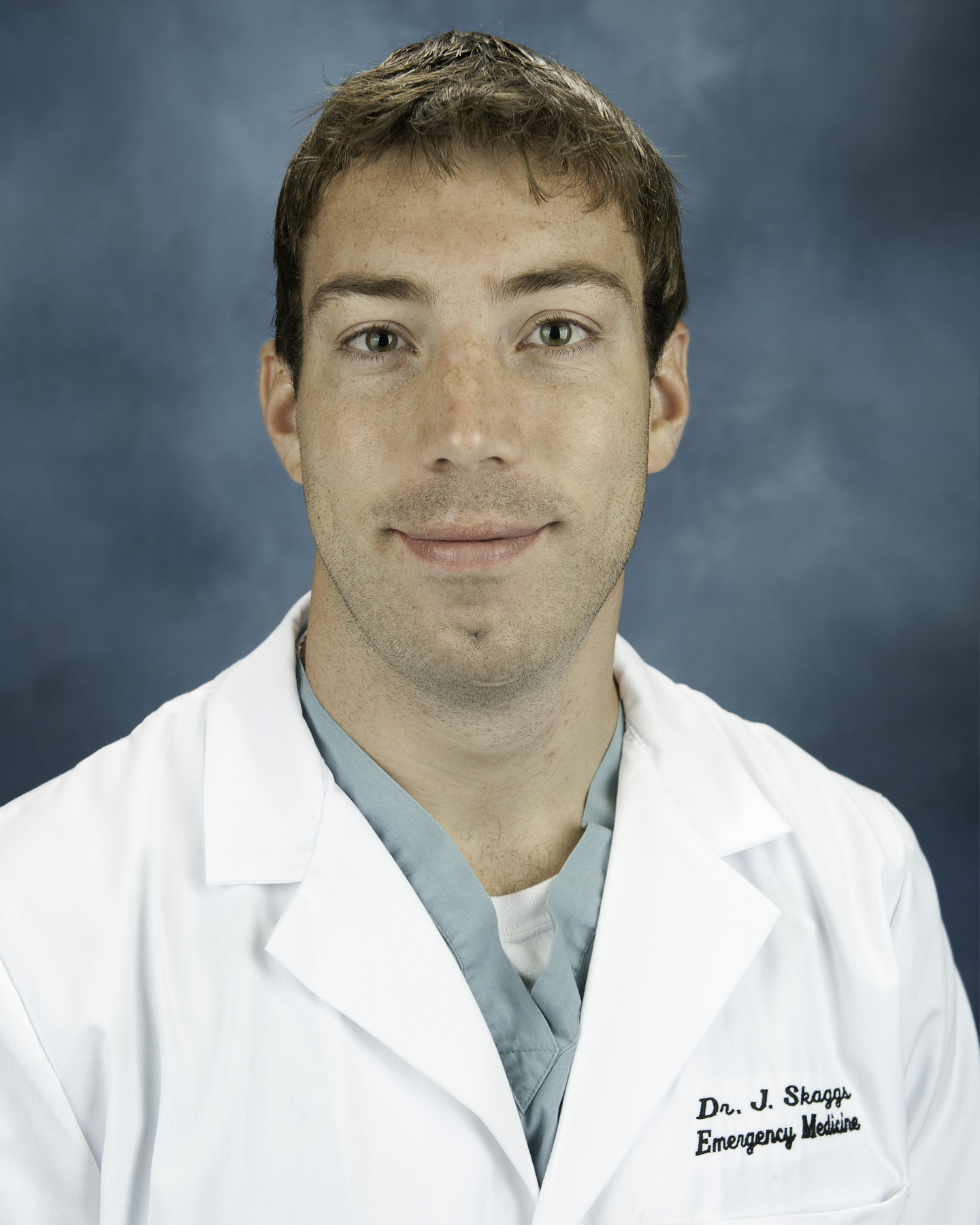 Dr. Skaggs was raised in Africa. He attended the University of South Carolina School of Medicine and was a member of the graduating class of 2013 at Palmetto Health.
SPONSOR: MISSION OF HOPE, COLUMBIA, SOUTH CAROLINA
In July 2012, I traveled to Samoa for two weeks for a medical missions trip. My wife Courtney came with me, as well as Peyton Hassinger, another one of our EM residents, and Nathan Ramsey, who graduated from the program recently and is currently doing an international medicine fellowship.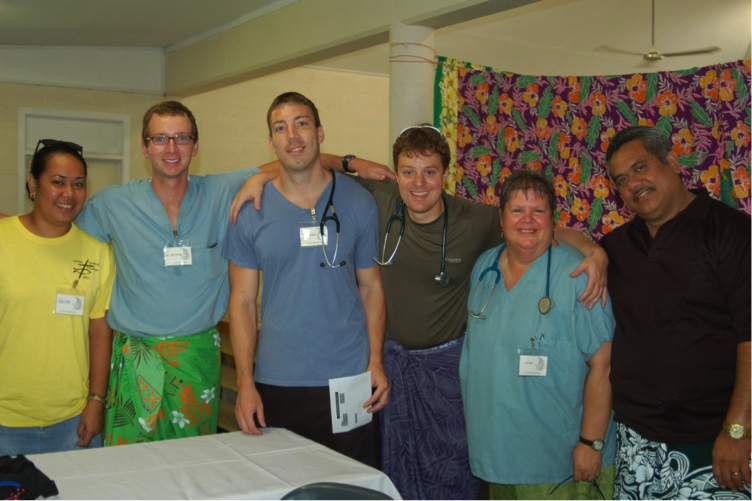 Samoa is essentially split up into 2 major island groups: American Samoa and Western Samoa. While both countries have Polynesian heritage and a common language, that seems to be where the similarity ends. American Samoa uses the US dollar and the kids grow up playing American Football. Western Samoa uses the Tala, has ties to New Zealand, and lives on Rugby.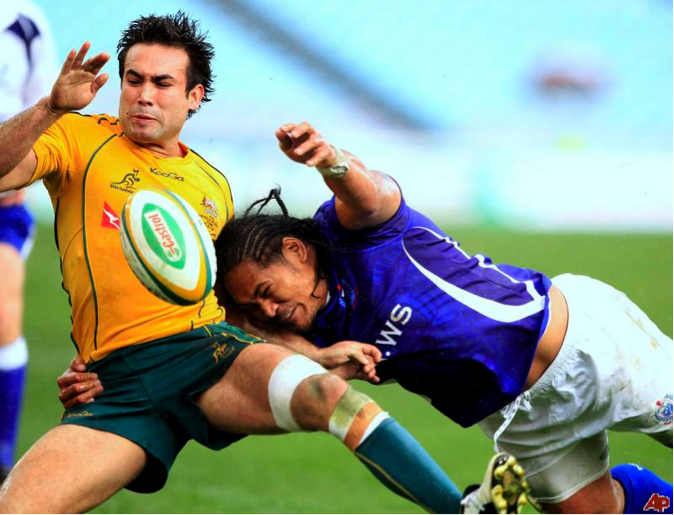 The trip to Samoa started off with everyone meeting in Hawaii for a couple days. Courtney and I had spent the last couple weeks traveling through the Philippines, and met up with the rest of the team in Honolulu. We took some time to relax on the beach and try out some windsurfing while waiting on our flight.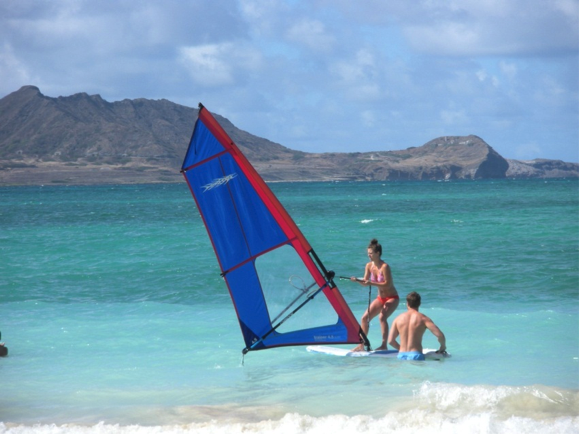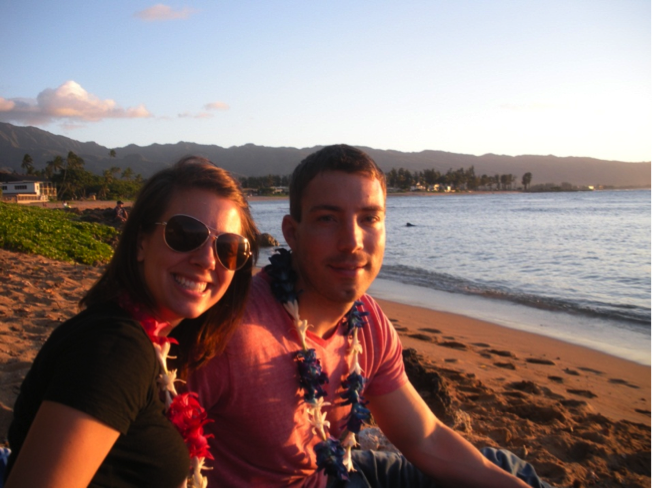 The team that we worked with was the Ministry of Hope mission group, led by Pastor Pele, based here in Columbia SC. There were 4 doctors (3 of us were ER guys from Richland!) as well as nurses, pharmacists, medical students, etc. There were close to 40 of us total, and everyone was needed, between triage, pharmacy, wound care, durable medical equipment, logistics, children's ministry, and our prayer group.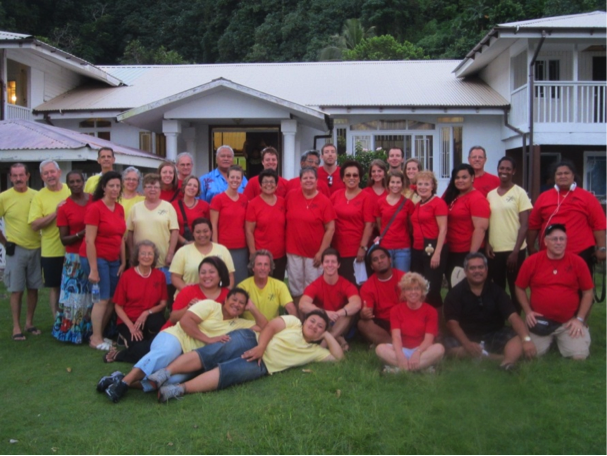 The plan was to travel to different villages in American Samoa and Western Samoa and set up clinics. We would get started first thing in the morning, see as many people as we could throughout the day, pack it all up in the evening, and then repeat. In some of the villages, before we started seeing the patient's, there would be a welcoming ceremony where the village elders called a meeting and drank Kava Root. Apparently this stuff will get you pretty high, so we tried to avoid it before working!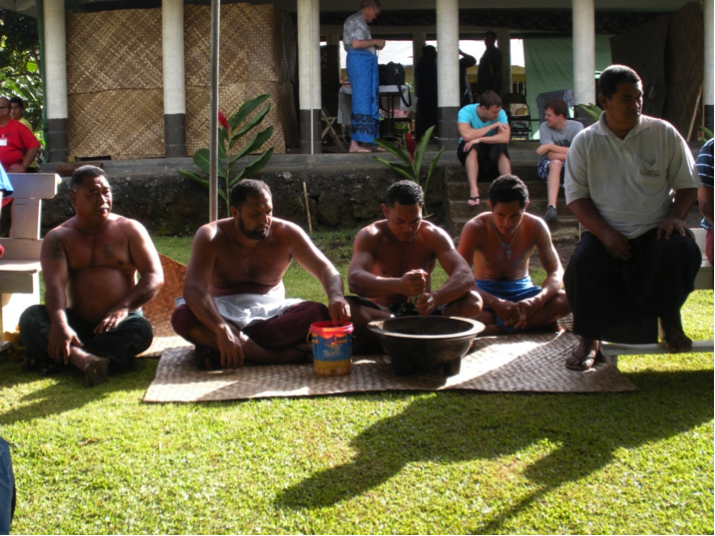 After the ceremony it was time to get to work. Once the work areas were set up at the village meeting hall, triage would get vital signs, try to narrow down a list of chief complaints to 10 or so, and then send the patient's to the next available doctor: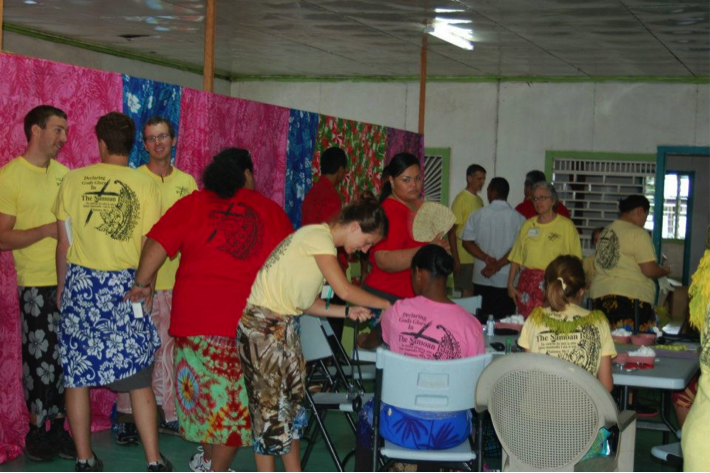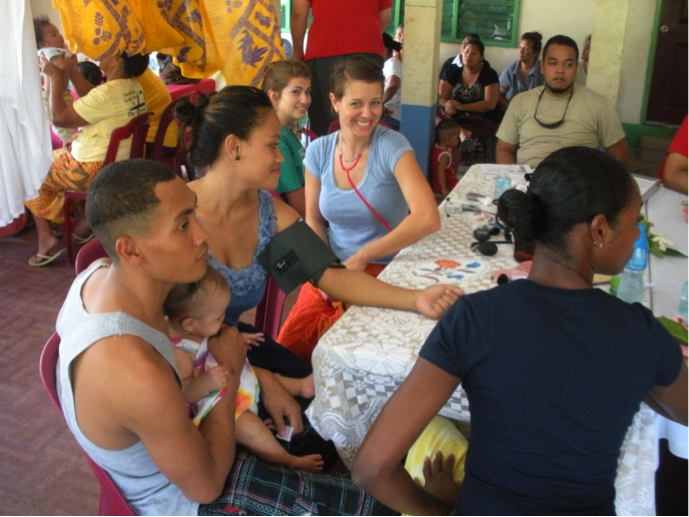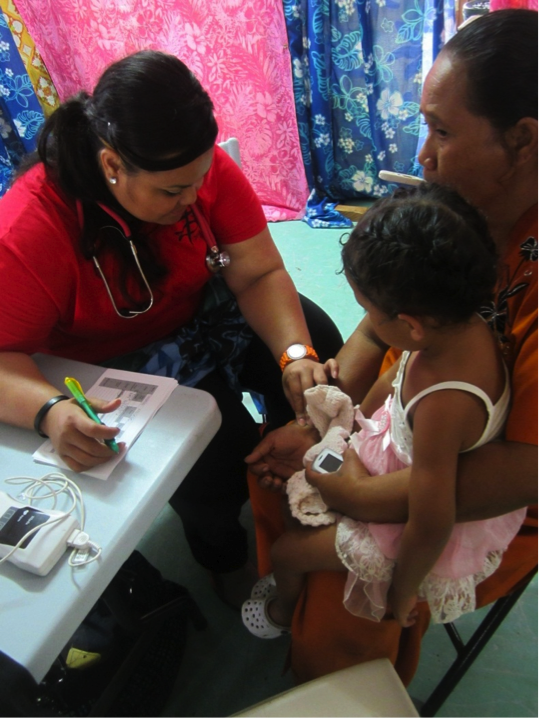 The exam rooms were small cubicles that were curtained off, and barely had enough room to squeeze in a doctor, an interpreter, and typically a large family of Samoans.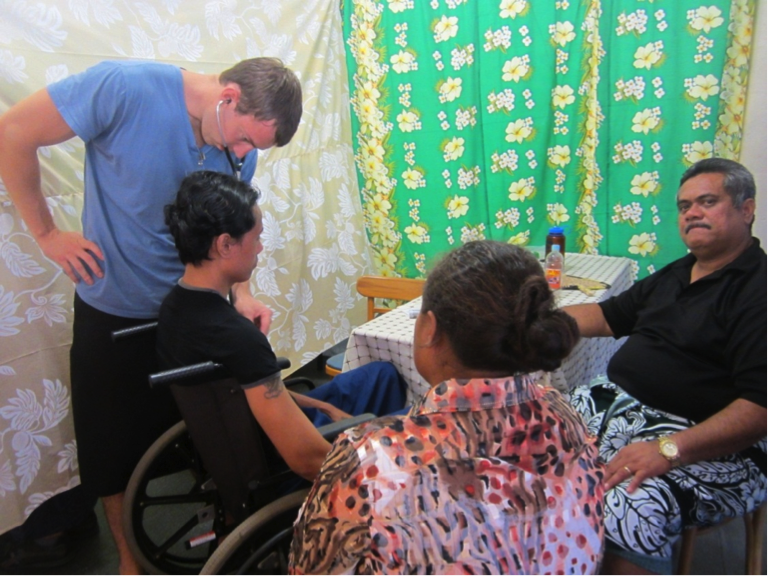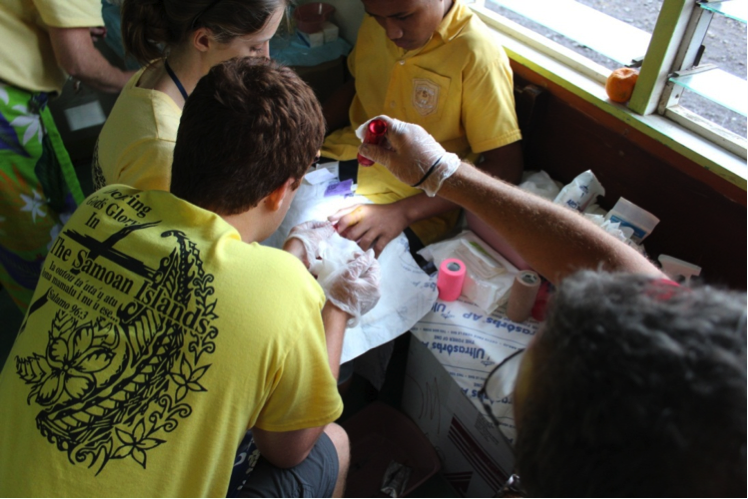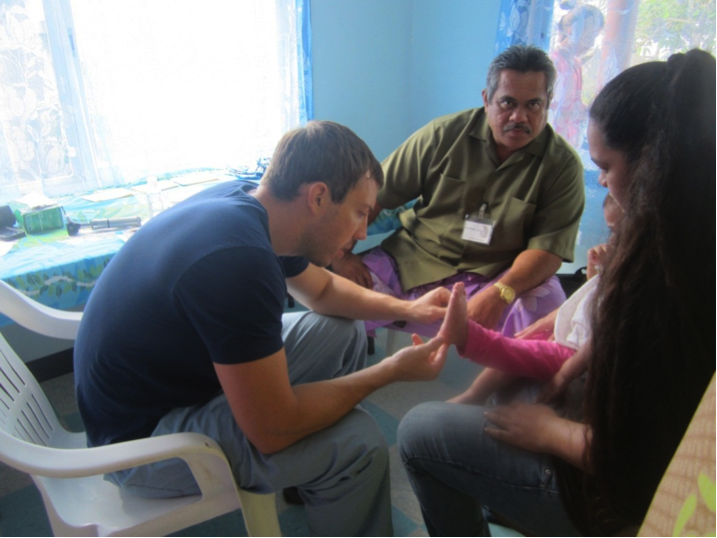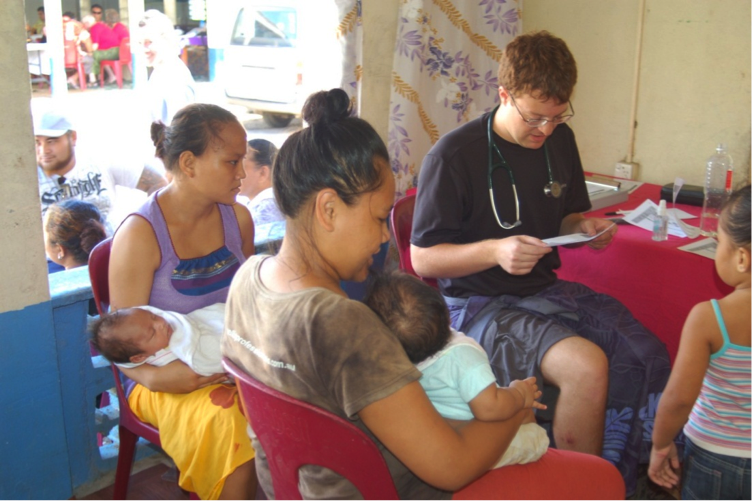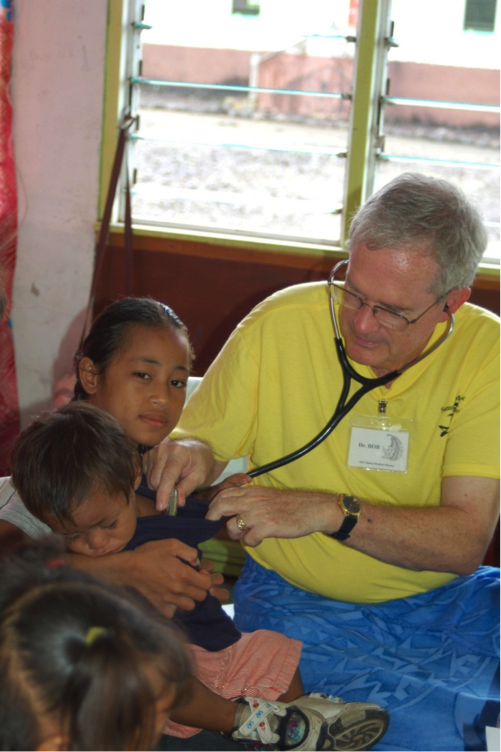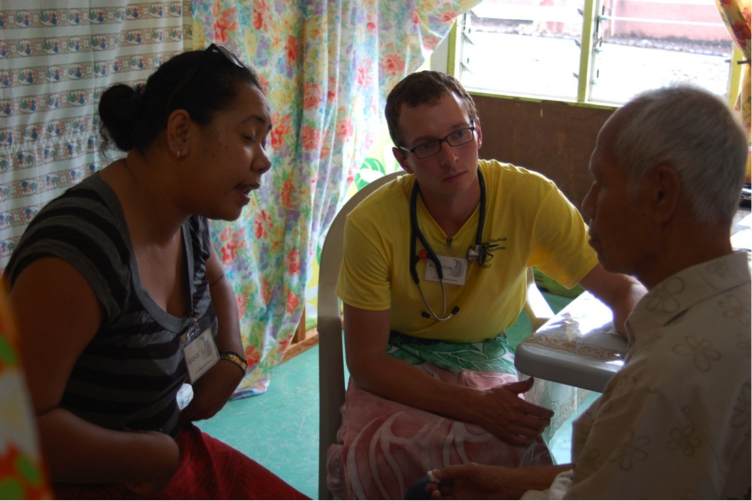 After the patient's were finished with us, they would then pick up their prescriptions at the mobile pharmacy. We treated a lot of diabetes and hypertension, as well as skin infections, gout, and parasitic disease.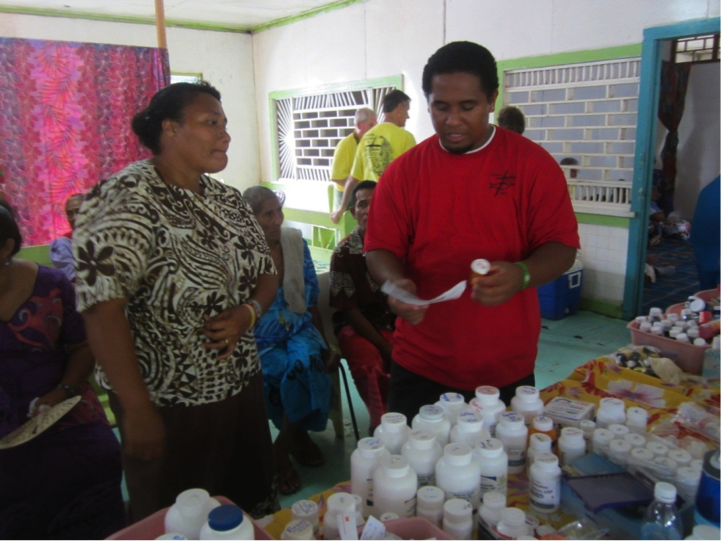 One of the neat things that we had brought along was durable medical equipment. We had many sets of crutches and even a few wheelchairs that had been donated that we were able to give away to those who really needed it.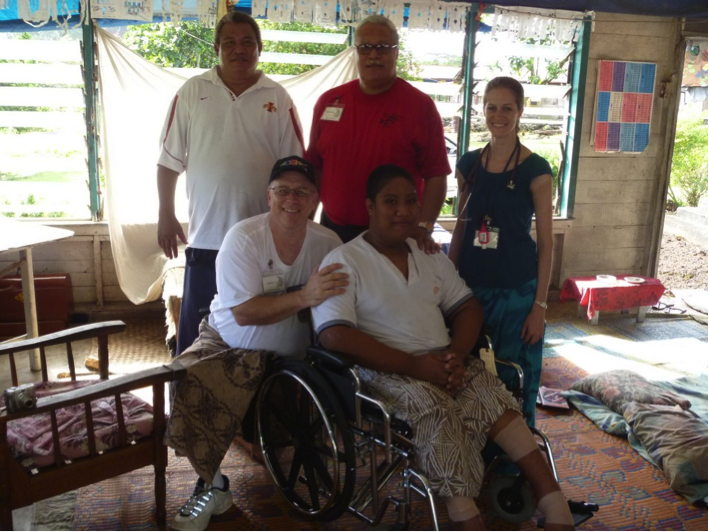 Finally after the medical issues had been addressed, we had a prayer team to counsel and pray with the Samoan people, if they so desired.
At every village we went to, there would be large crowds waiting to be seen. We would see well over 200 people a day between the 4 of us docs.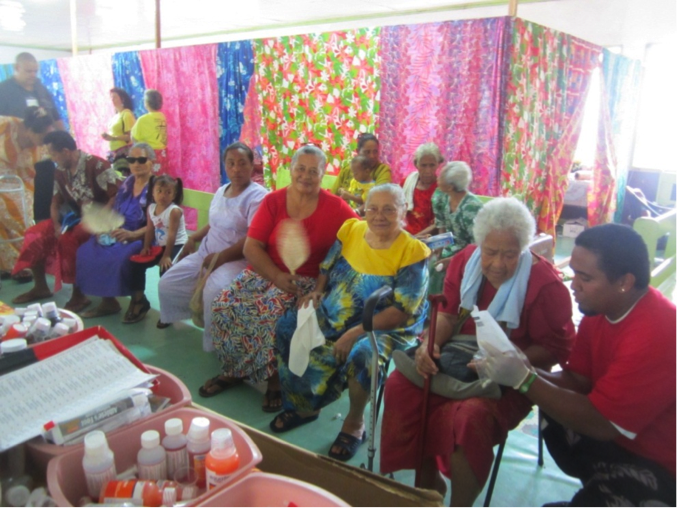 While the docs and nurses saw the patient's, some of the volunteers ran a kids ministry, where they sang songs and played games with the village kids.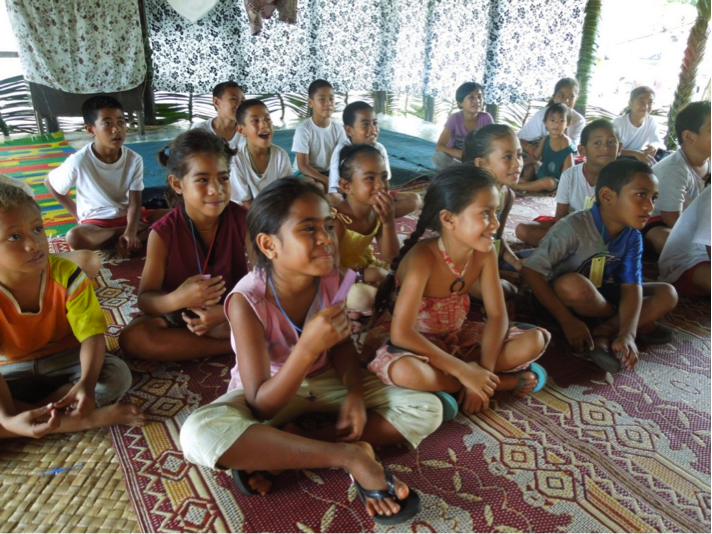 After the medical care would wrap up for the day we would spend some time packing up all our medications / equipment and loading it up. We'd then spend the last bit of time in the evening playing some more with the kids.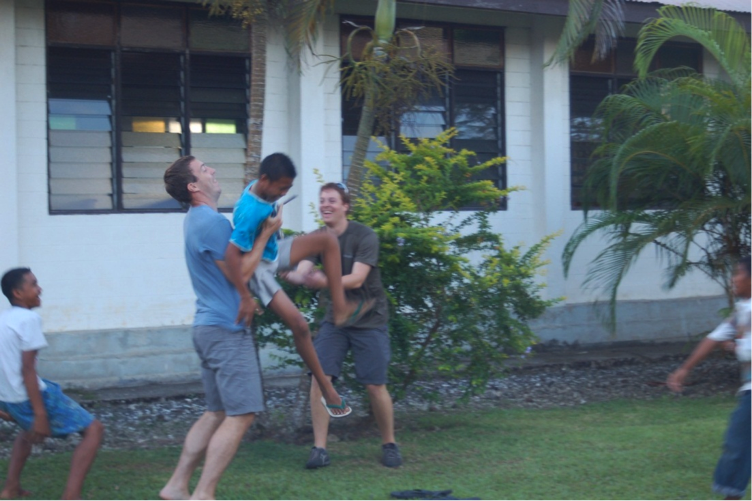 With such a large group, logistics was tough. We traveled between and through islands by plane, ferry, and bus. Waiting on forty people to get their stuff together wasn't the easiest!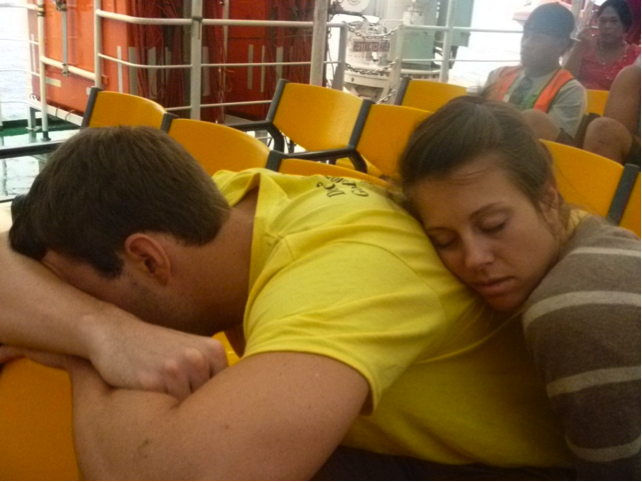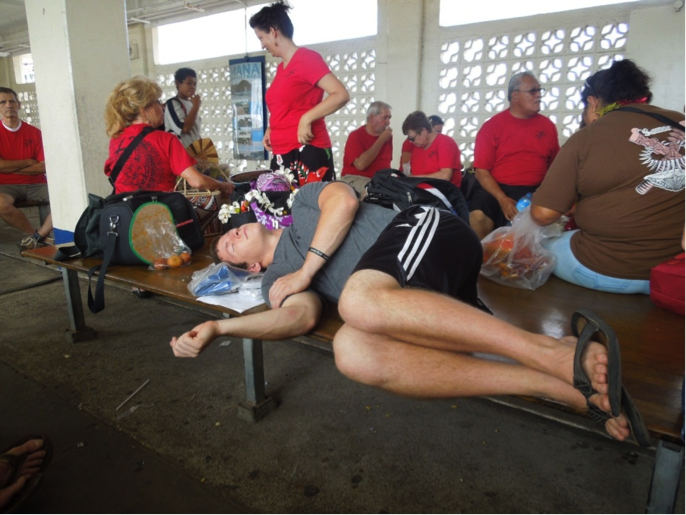 Despite the challenge of equipping and feeding such a large group of people, we never went hungry though. The Samoan people were extremely hospitable and besides they know how to eat! There were always plenty of leftovers.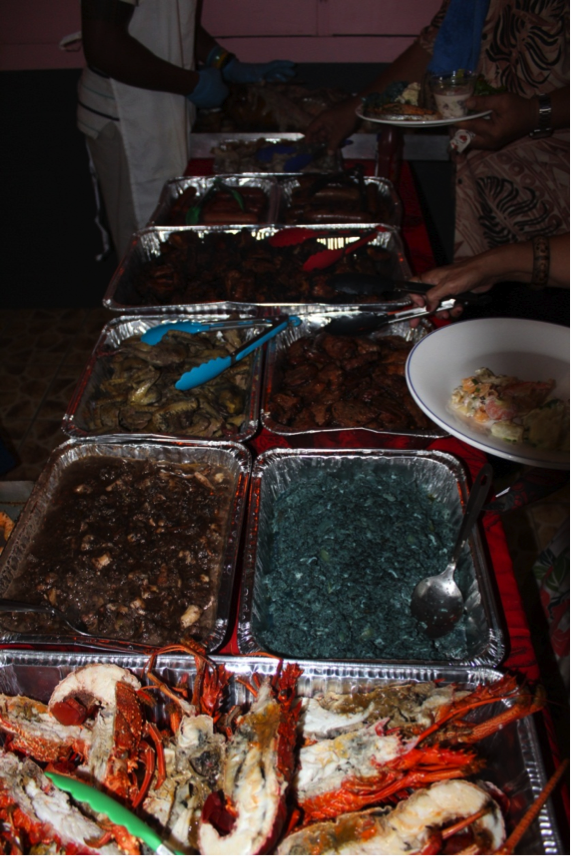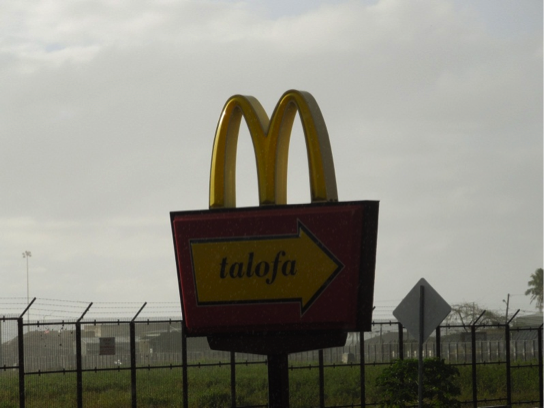 We didn't have a lot of downtime, but when we did we made the most of it. There are all kinds of beautiful beaches, waterfalls, and islands to explore in Samoa. It's very undeveloped though, I never saw any large resorts or groups of tourists there.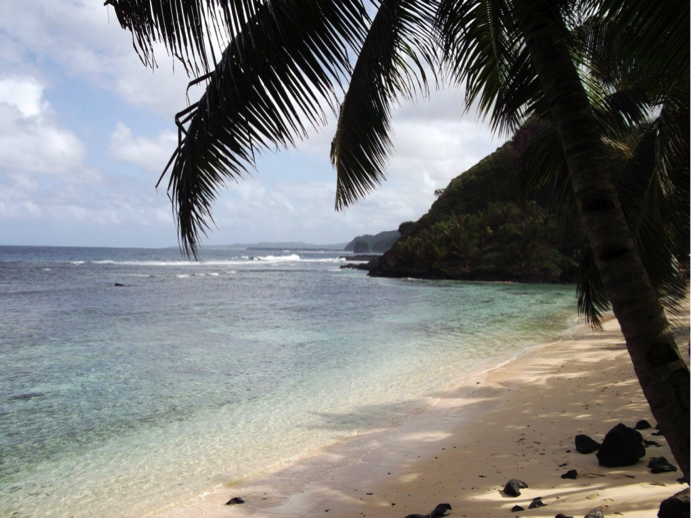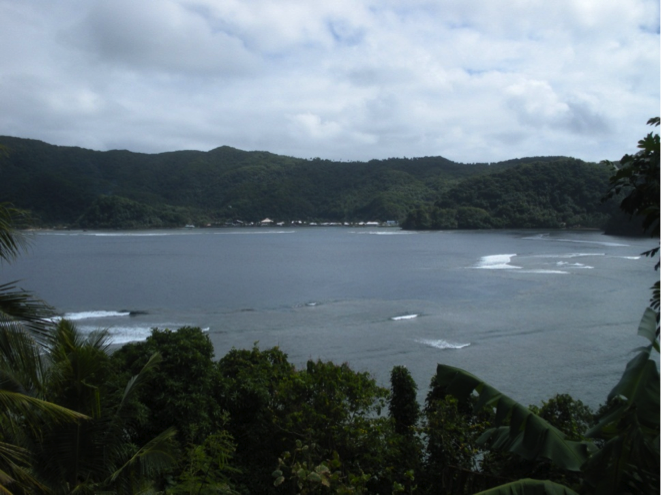 On one of our last days there we found a waterfall that we could slide / fall down.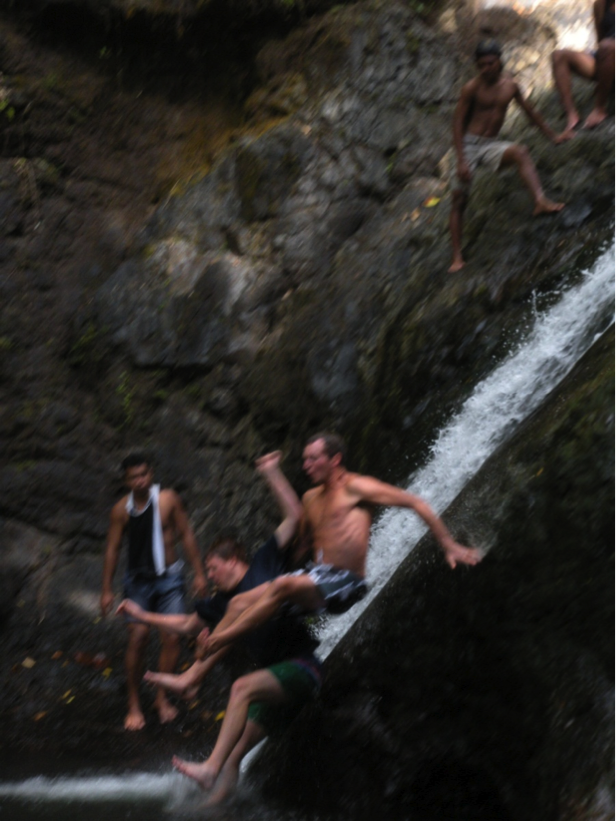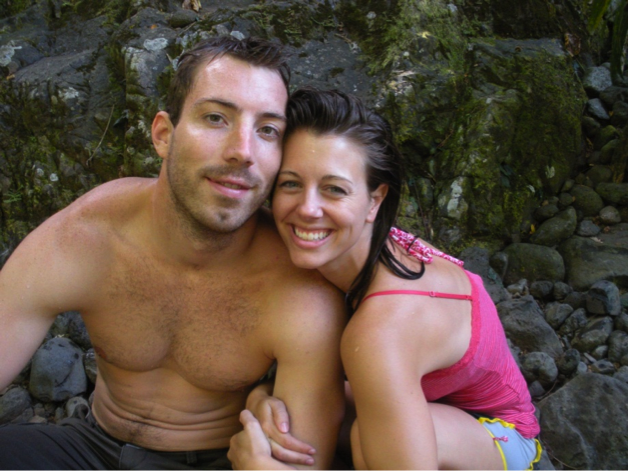 The Samoan minister of finance invited us out to his home during one of our last evenings there for a seafood dinner. He also provided us some entertainment with fire dancers: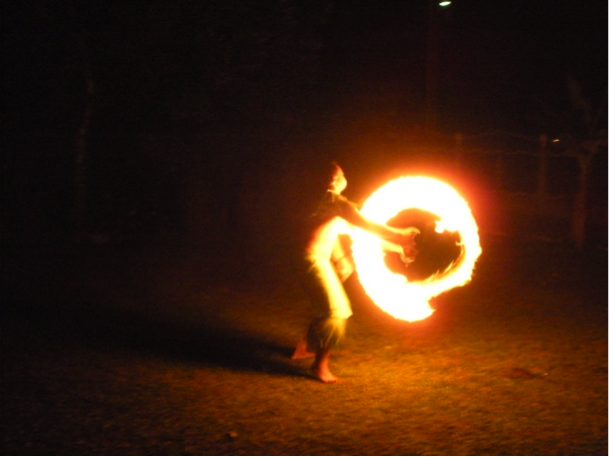 All in all it was a fantastic trip. I think we were able to make a definitive impact in helping patients manage their underlying conditions through medications and lifestyle counseling. Not only were we able to provide help with wound care, treating infectious or parasitic diseases, but a large part of our trip was being able to demonstrate to people that we cared about them. Thanks to a great program, Palmetto Health Emergency Medicine, for sending us out!