Back to Locations List
Peyton Hassinger - Samoa, July 2012
PEYTON HASSINGER, MD - SAMOA, JULY 2012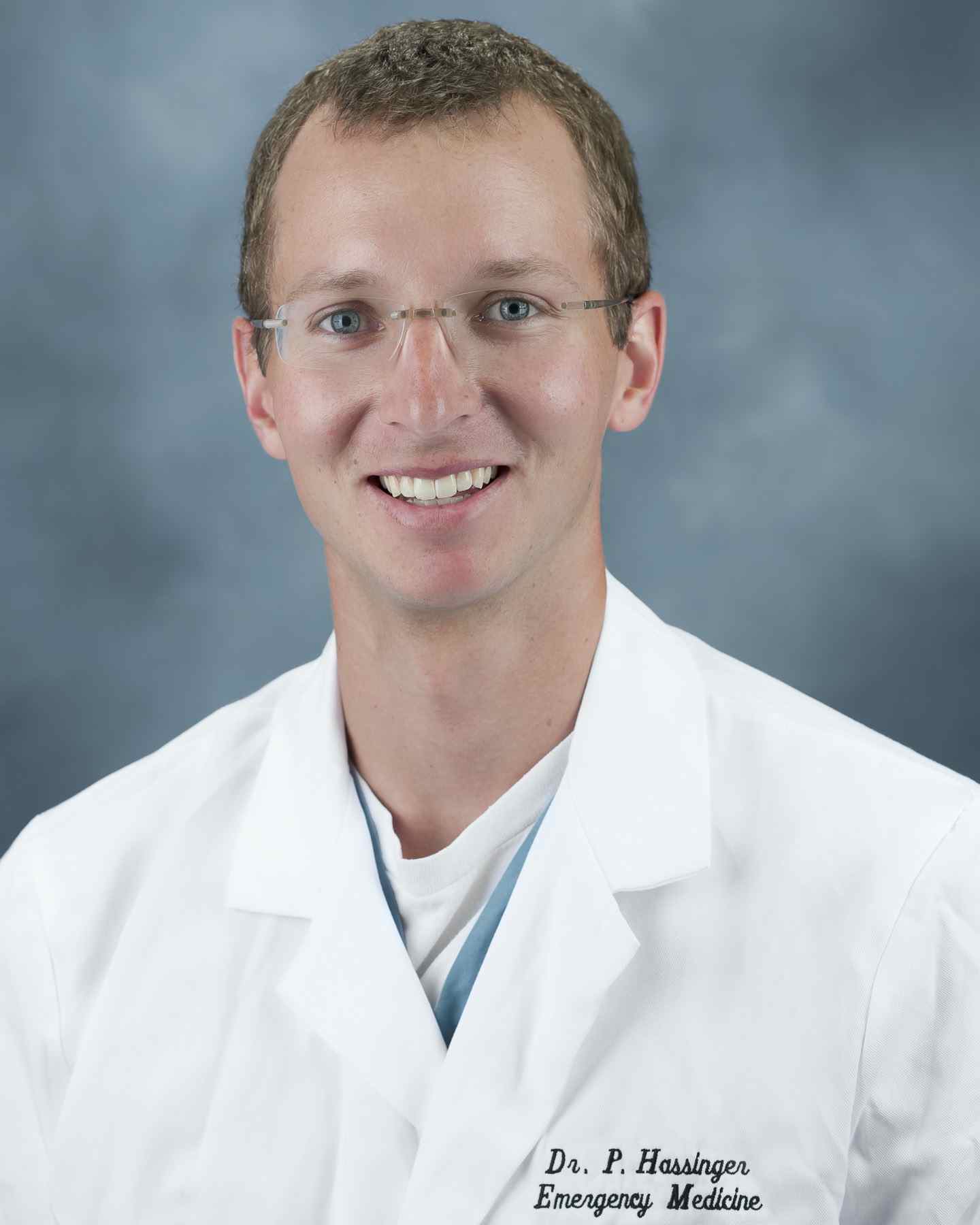 Dr. Hassinger attended the Mayo Clinic School of Medicine. He is originally from North Carolina. He is a member of the class of 2014 at the Palmetto Health emergency medicine program.
SPONSOR: MISSION OF HOPE, COLUMBIA, SOUTH CAROLINA
Josh Skaggs, Nathan Ramsey, and I went with Mission of Hope Ministries to Samoa for 2 weeks in July. We were part of a team of about 35 people consisting of 4 doctors (one other pediatrician from Hawaii came), 4 nurses, medical students, and many other support staff.
Mission of Hope is a South Carolina based organization that has been taking a group to Samoa every year for the last 15 years to do medical work. The leader is a pastor originally from American Samoa who now lives is Columbia, SC. He recently became the Chief of his village in American Samoa and is now spending about half of the year living in Samoa.
The medical mission involved five all-day clinics offered in five different villages in both Western Samoa and American Samoa. Each village requested the mission's presence and hosted our group by providing facilities, food, and gifts. They were very gracious and routinely provided us with Thanksgiving-style feasts for breakfast, lunch, and dinner during the day. We worked usually from first thing the morning until everyone in the village was seen, which was usually between four and seven in the evening. In a typical day we saw about 200 patients total. We provided a range of services from routine check-ups, acute complaint visits, optometry evaluation and glasses, physical therapy needs such as wheelchairs and crutches, and wound management. We performed minor procedures such as laceration repair and abscess incision and drainage. There was a prayer group that spent time with every patient and addressed their spiritual needs. On our "off" days between clinics, we traveled from village to village and spent time getting to know Samoa.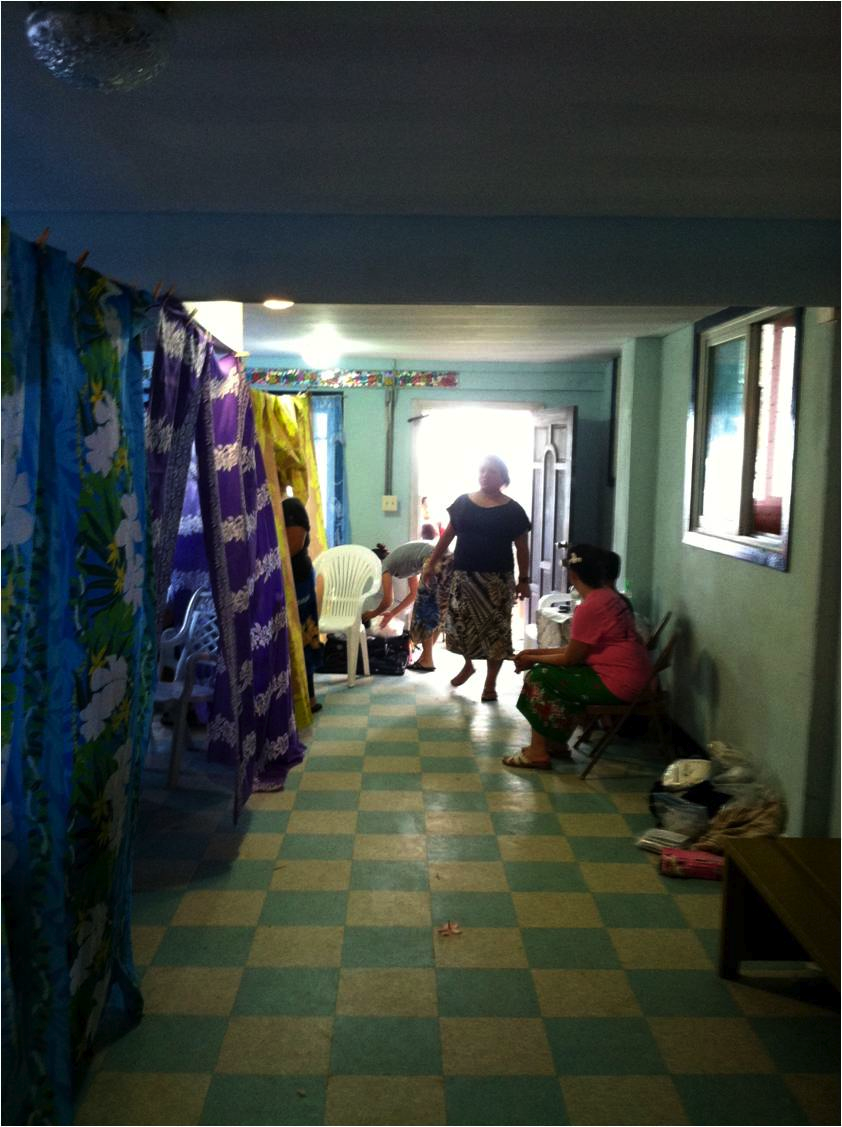 One of our clinics in American Samoa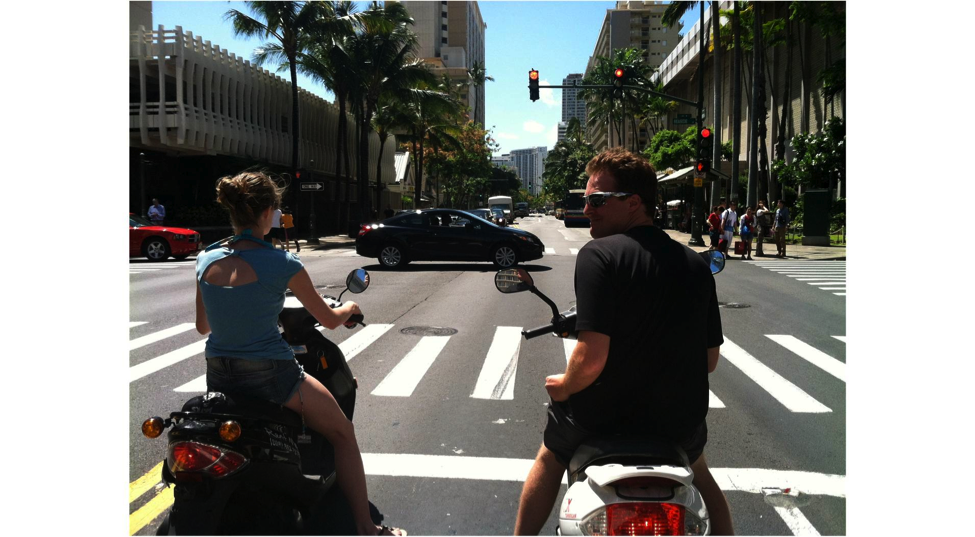 Nathan and Taryn on mopeds in Honolulu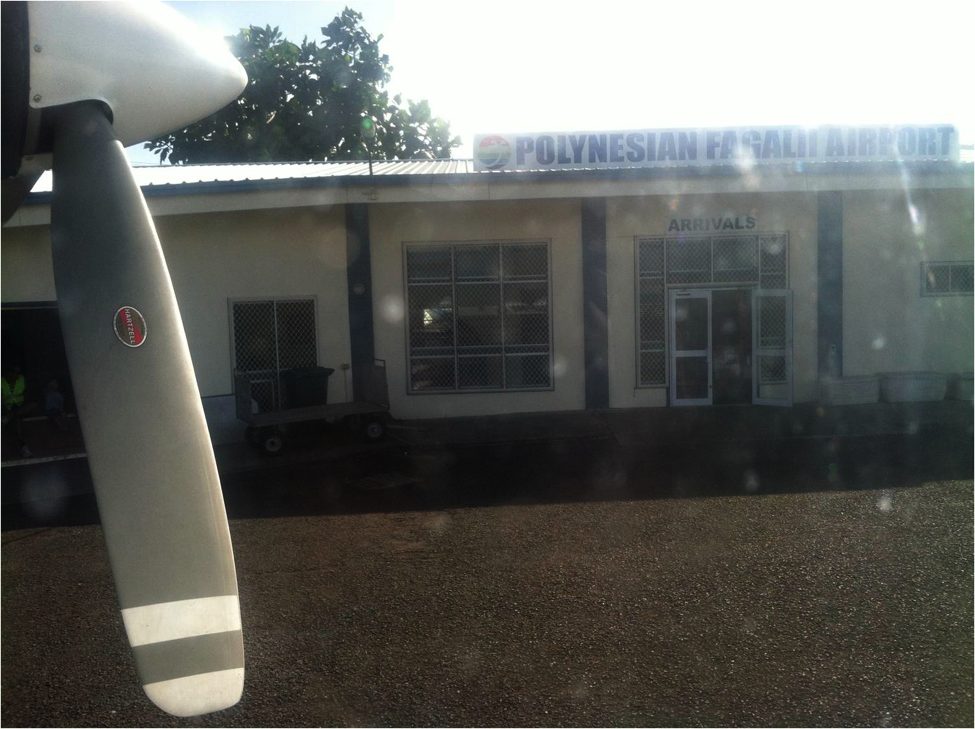 Airport in Western Samoa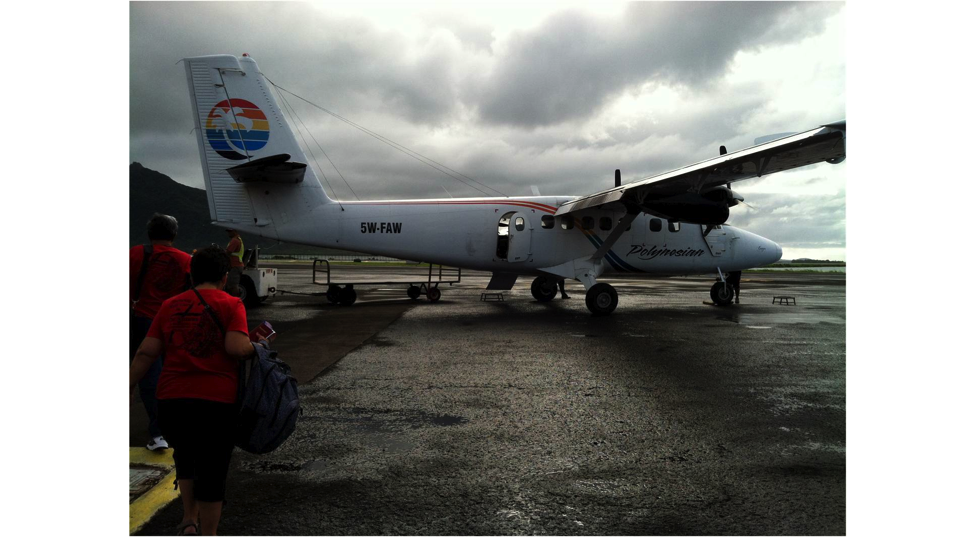 Twin-engine airplane we took between islands in Samoa